Carloha Nigeria, a leading provider of luxury automobiles, has announced the grand opening of its new ultra-modern showroom at The Palms in Lekki, Lagos. The state-of-the-art facility will showcase Carloha Nigeria's exclusive range of high-end vehicles and provide an exceptional customer experience to automotive enthusiasts in Nigeria.
The launch event, scheduled for September 1, 2023, will mark an exciting milestone for Carloha Nigeria as the company expands its presence and reaffirms its commitment to delivering exceptional products and services to its valued customers. The new showroom has been meticulously designed to reflect the elegance and sophistication that Carloha Nigeria represents.
Carloha Nigeria's ultra-modern showroom will feature an impressive display of luxury vehicles, including sedans, SUVs, sports cars, and electric models from renowned brands such as Tesla, and fossil vehicles such as Mercedes-Benz, Ford, Range Rover, Toyota, and Lexus.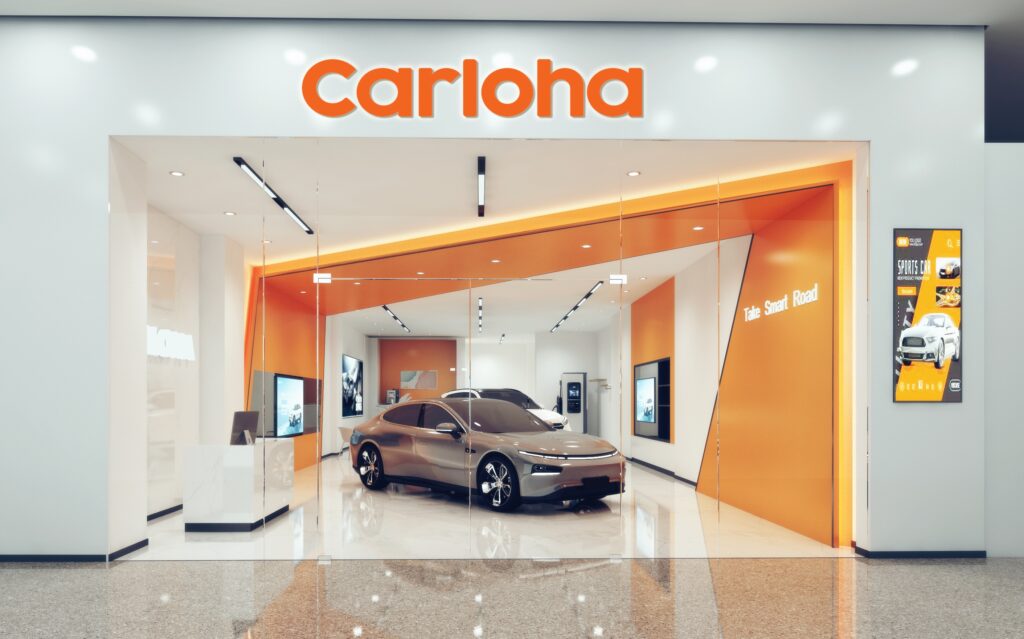 Customers visiting the showroom will have the opportunity to explore these exquisite automobiles up-close and experience their cutting-edge features and performance firsthand, especially the dominating presence of the Tesla X Model on display inside the Carloha Showroom, which will be the centre of attraction for customers, prospects and automobile lovers who want to be immersed on the future of automobile technology – Electric Vehicles. Carloha is poised to dominate the Electric Vehicles and Motorbikes market in Nigeria and working assiduously to meet the yearnings of the customers.
ALSO READ: Obi Ozor at 34 Sworn In as Commissioner of Transport
According to Mr. Joseph Omokhapue, the Sales and Marketing Director of Carloha Nigeria, "Our new showroom at The Palms is a testament to our dedication to providing an unparalleled experience for our customers. And we have carefully curated a collection of exceptional vehicles that embody luxury, class, style, and innovation. With our knowledgeable and passionate sales team, we are committed to helping our customers find the perfect vehicle that matches their desires and exceeds their expectations."
Carloha Nigeria understands the importance of customer satisfaction and aims to deliver a seamless and personalized experience for every visitor. The showroom's expert sales team will provide insightful product information, guide customers through purchasing, and offer tailored solutions to meet individual preferences and requirements.
In addition to the remarkable vehicle selection, the showroom will also offer a range of after-sales services, including maintenance, repairs, and genuine parts availability. Carloha Nigeria's highly skilled technicians will ensure that customers receive top-notch service to keep their luxury vehicles pristine.
To celebrate the showroom launch, Carloha Nigeria will host an exclusive event on September 1, 2023, featuring special promotions, a raffle draw and exciting surprises for attendees. This event will provide an opportunity for customers, automotive enthusiasts, and members of the press to experience the luxury and innovation that Carloha Nigeria brings to the Nigerian automotive market.
Carloha Nigeria invites all interested individuals to the grand opening of the ultra-modern showroom at The Palms, I Bisway Street, Oniru, Lekki, Lagos, and discover a new level of automotive excellence.
About Carloha Nigeria:
Carloha Nigeria is a premier provider of luxury automobiles in Nigeria. With a commitment to delivering exceptional products and services, Carloha Nigeria offers a wide range of luxury vehicles from renowned brands. The company's mission is to exceed customer expectations by providing a seamless and personalized experience that is second to none.