ABC Transport has been providing safe, comfortable, and reliable transportation and logistic services to millions of Nigerians and beyond.
ABC Transport commenced operation in Nigeria on the 13th of February 1993.  With just two buses, on Diamond Bank (now Access Bank) loan. Today, ABC Transport has become a household name in the transportation industry, with a fleet of over 500 vehicles and a network of over 60 locations across the country.
The company has also expanded its operations to other African countries such as Ghana, Togo and the Benin Republic.
Founded in 1993 by Mr. Frank Nneji, OON, a visionary entrepreneur with a passion to delivering world-class transportation services to Nigerians, ABC Transport began operation with just two buses with a vision to revolutionize the transportation industry in Nigeria.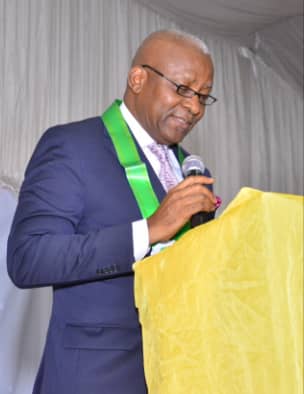 With a reputation for innovation, excellence, outstanding safety records and excellent customer experience, Mr. Nneji's entrepreneurial spirit and commitment to excellence have driven the company's success. 
Over the past 30 years, ABC Transport has achieved numerous milestones, which has contributed to its success and growth. One of its earliest milestones was introducing luxury buses with on-board restroom facilities, television, air conditioning and other amenities; and offering on-board refreshments.  These effects offer passengers a high level of comfort and made ABC Transport the first Nigerian transport company to offer real luxury Coaches to its customers.
ABC Transport has also been credited for being the first and only road transport company listed on the Nigerian Stock Exchange. The company has also been recognized for its outstanding performance in the transport industry, winning several awards and accolades nationally and internationally. ABC Transport was the first to establish ultramodern Terminals in Nigeria and beyond.
ABC Transport rolled out Coach West Africa on July 16, 2004, with new state-of-the-art fleets – featuring the most modern coach service in the West African sub-region. Coach West Africa brought West African countries closer than ever imagined.  This initiative stimulated ECOWAS integration in terms of travel, tourism and trade.
ALSO READ: Lagos Records Five Container/Trailer Accidents In One Day
Driver Training Academy, another offshoot of ABC Transport PLC, graduated its first set of trainees in 2004.  DTA was founded with a mission to 'prepare and produce' for Nigeria's motoring environment, law-abiding and safety-conscious drivers who appreciate the value of human life.  It admits trainees from within ABC Transport and other organisation wishing to benefit from the comprehensive training packages approved by the Federal Road Safety Commission.
In 2007, ABC Transport introduced an online booking platform, making it easier for its customers to book their trips and pay online from the comfort of their homes and offices. The Mobile App was subsequently introduced to enhance self-service.
ABC Transport PLC has since continued to expand its services with a focus on diversification.  Today, it stands to be the most diversified Transport company in the West African sub-region; having launched a hospitality arm with City Transit Inn in Utako to serve Abuja travellers; Logistics and warehousing with its ABC Cargo Express LTD, and Haulage services with ABC Hauls.
ABC Cargo Express, which started as a division of the company, has now grown to be a wholly owned subsidiary of the parent company.  This was necessitated by its rapid growth and ability to focus on innovations in the logistics space. Today the company moves hundreds of thousands of packages around West Africa.
 ABC Cargo Express is empowering many businesses with its dedicated e-commerce services.  Cargo Express also offers warehousing services to enhance the supply chain demands of some major manufacturers.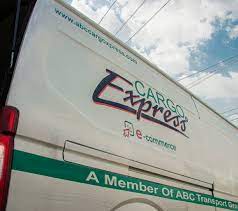 ABC Hauls, the Haulage division of ABC Transport, also plays a major role in the Haulage space, being one of Lafarge Cement Plc's major transporter for the distribution of Cement around the country.
In 2012, ABC set out to begin Motor Vehicle assembly with its 50% stake in Transit Support Services Ltd, which is into the assembly of Heavy and Light duty trucks with its flagship brand: Shacman (fire trucks etc.) & Forland Trucks, Asiastar Luxury Buses and Baw Mini Buses and Ambulances.  TSSL offers the sale of automotive parts.
In a statement issued by the Managing Director/CEO of ABC Transport PLC, Mr. Frank Nneji, reads: "As we mark the 30th anniversary of this great company, we would like to express our sincere gratitude to our customers, stakeholders, partners, and employees for their unwavering support and loyalty over the years. We remain committed to providing excellent and innovative transportation services that meet the needs of our customers and are looking forward to the future. In commemoration of our 30th anniversary, we have lined up several activities and events, including customer and staff appreciation events that demonstrate our commitment to our customers and the communities we serve".
Speaking about the future of the company, the Group Head, Innovation & Strategy, Mr. Victor Nneji, shared the optimism of the company's resilience to continue to innovate and serve Nigerians and Africans at large.  In his words: "As we look towards the future, one thing is certain: the possibilities are endless. With advancements in technology and a commitment to innovation, we are confident that our business will continue to provide safe, reliable, and efficient service to our valued customers for many years to come."
Having done business in Nigeria for 30 years, ABC has faced multiple headwinds from all corners of the environment.  It is highly commendable that ABC Transport Group has not only stood the test of time but has maintained its spot as a top player in the Travel and Logistics industry.