The first set of auto technicians to benefit from the newly equipped National Automotive Design and Development Council (NADDC) Automotive Training Centre in Ekiti State on Monday, 10th July 2023, commenced a five -day training in the facility.
Speaking at the opening ceremony of the collaborative training between NADDC and Lanre Shittu Motors for youth in Ekiti State, the Director General, NADDC, ably represented by the Director, Industrial Infrastructure Department of the Council, Dr. Nua Omisanya, explained that the Council conceived the establishment of Automotive Training Centres (ATCs) across the six geo-political zones in order to ensure skill development and international best practices in the automotive sector of the country, adding that the training is also aimed at redefining the nation's auto industry, job provision and improvement in skill among technicians which would in turn ensure prompt and efficient repairs and maintenance of vehicles while ensuring the safety of the mechanics, vehicles and environment.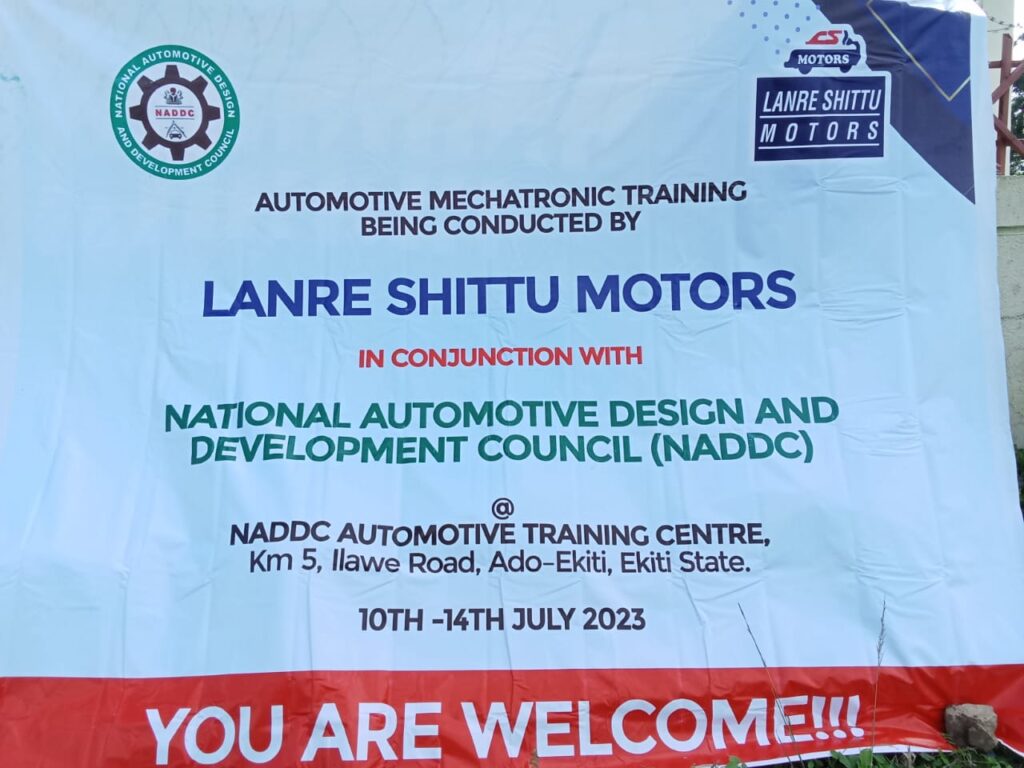 He urged the auto technicians to make adequate use of the opportunity provided by the state-of-the art equipment installed by the Original Equipment Manufacturer (OEM) and acquire modern technical skills in the automotive sector.
"Over 30,000 youth have so far been trained in these programmes which are usually conducted periodically, therefore today marks another milestone in the Nigerian automotive industry, because this specialised training is aimed at skills upgrade and capacity building for the selected auto technicians/youth in Ekiti State to enable them cope with the task of repairs and maintenance in the ever- dynamic automotive industry", he said.
The Director General expressed the Council's gratitude to Ekiti State government and Lanre Shittu Motors for the partnership and enjoined other relevant stakeholders to collaborate with the Council to drive the local auto industry to its well- deserved place globally.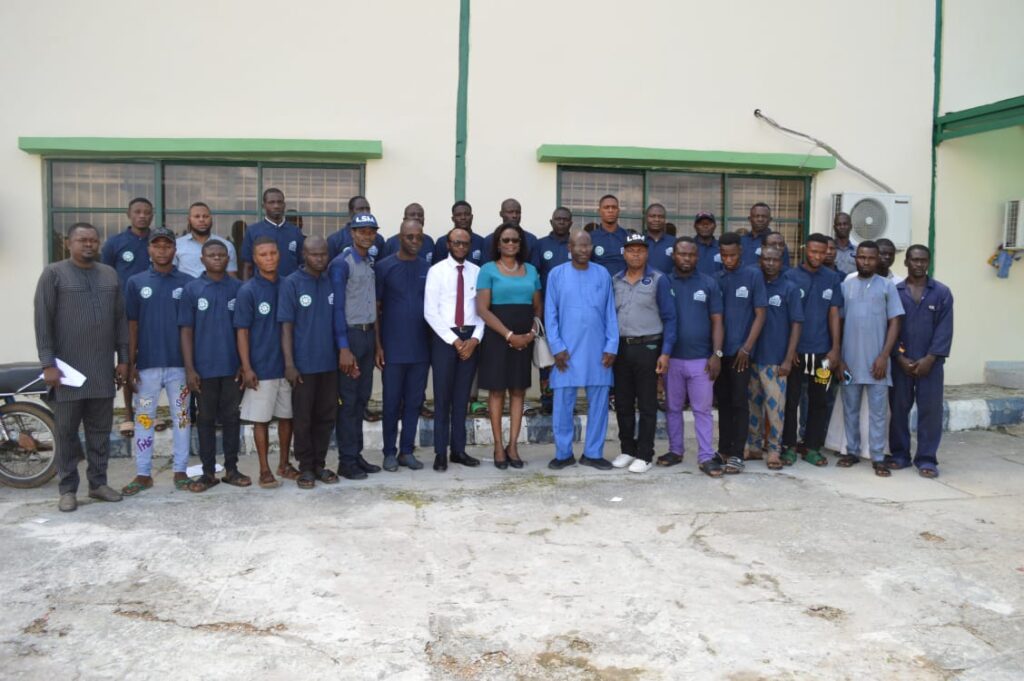 Similarly, the Ekiti State government, represented by the Special Adviser, Investment, Trade and Industry, Omotayo Adeola and the Workshop Manager, Lanre Shittu Motors, Akinyemi Jamiu Akanni, commended the efforts of NADDC and assured of continuous support for more developmental strides in the industry.
About one month ago, NADDC state-of-the art Automotive Training Centre in Ado-Ekiti was officially commissioned.