Legacy 1995, an historical and environmental interest group, took a bold step forward recently when it hosted Lagos Mainland Local Government functionaries at Jaekel House, where the Railway Museum is domiciled on Tuesday 27th September 2022, in commemoration of the World Tourism Day. The museum is inside the Nigerian Railway Corporation (NRC) Compound, Ebutte-Meta.
This august visitation by the 22 man-led functionaries of the Local Government led by Mr Ajagunna, the Director of Administration, who represented the Executive Chairman Honorable Omolayo Essien, was to appreciate the history of the Railways and fraternize with the great minds in Legacy 1995, the vanguards and pillars behind the establishment of the Museum at the Jaekel House built as far back as 1898.
Welcoming the functionaries of the Local Government, Taiye Olaniyi the Vice President standing in for Sonja Ally, the President and entire members of Legacy 1995, said that the Railway Museum, has a lot of archival materials, artifacts and an array of iconic sites to showcase,  worth seeing and to behold.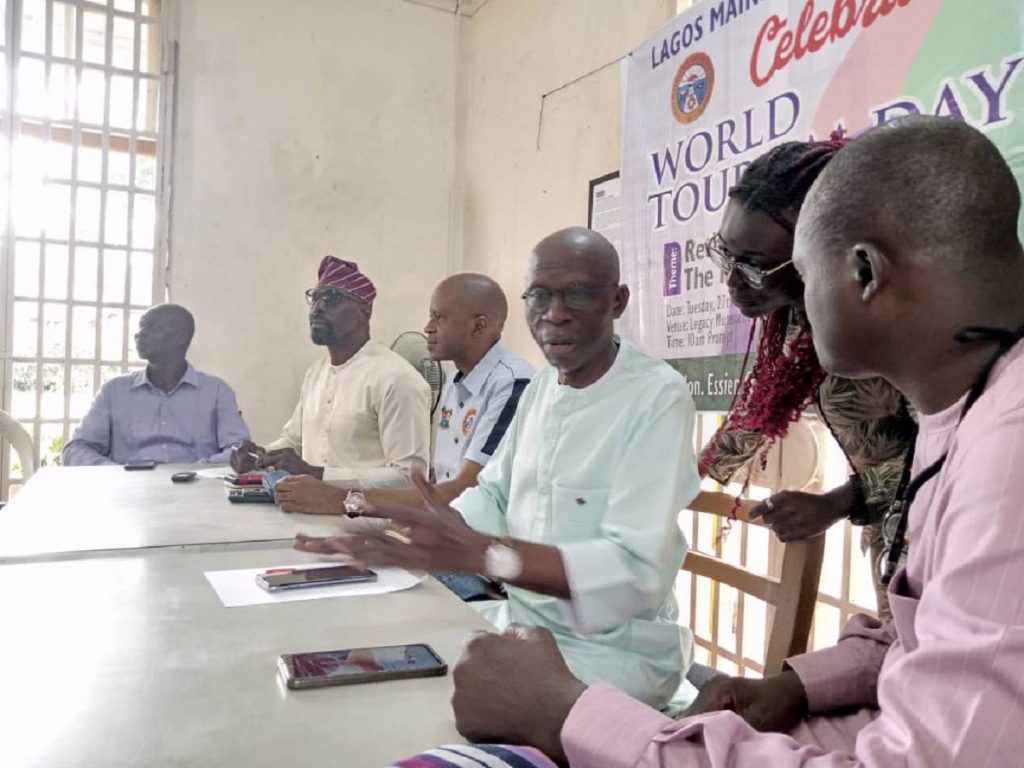 According to Olaniyi, "this type of visitation is applauding in the sense that it allows for both a pulling force of magnetic interaction, just as it affords the spreading of tentacles for more harmonious relationships typical of tourism at the local and enlarged levels".
Adewale Phillips and Henry Oyediran both gurus of what Legacy 1995 Museum represents, introduced and took round the entire visitors to the Museum proper and the Running Shed.
At the end of the program, everyone expressed happiness at what was seen, words heard and the resultant expansion of the frontier of their educational milieu on heritage preservation including the ambience of the scenery and harmonious greenery of the Railway Museum. The theme of this year's World Tourism Day is "Rethinking Tourism".