The Director General of the National Automotive Design and Development Council (NADDC), Mr. Jelani Aliyu, has reiterated the commitment of the Council for the development of Electric Vehicles Technologies in Nigeria.
 
The DG made these remarks at the opening ceremony of the 17th Lagos Motor Fair incorporating 10th Autoparts Expo Africa & Motorcycle/Tricycle Expo held at the Federal Palace Hotel, Victoria Island, Lagos on Wednesday June 7, 2023.
 
Represented by a Deputy Director on the Council, Deaconess Felicia Oyebolu, the DG stated that "the Council in a bid to develop and promote advanced technology in the Nigerian automotive industry, is rapidly shifting attention to cardonless transport system in Nigeria.
 
"This is because vehicle electrification is inevitable, it is the future of automotive industry worldwide and we are working assiduously towards achieving its comprehensive and sustainable adoption in Nigeria."
 
Jelani added that "as a pilot scheme project, the Council has established 100% solar powered EV charging stations at Usman Danfodio university Sokoto, University of Lagos, University of Nigeria, Nsukka and NADDC headquarters, Abuja, and also discussing with other stakeholders for collaboration in establishing more charging infrastructure all over the country.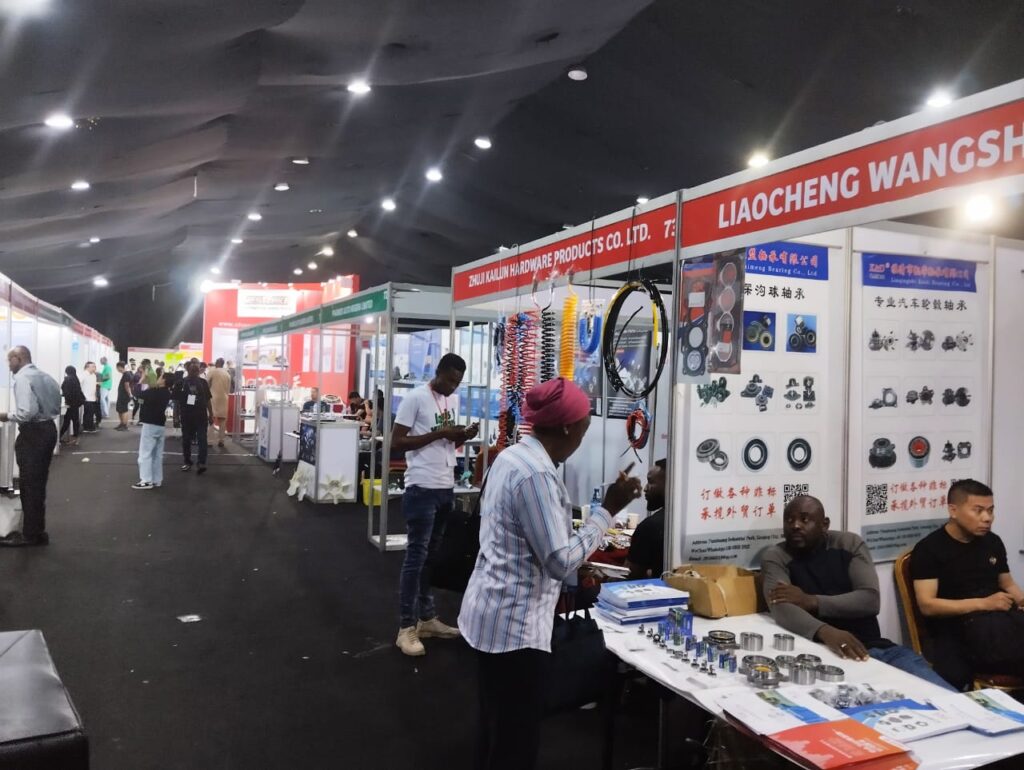 Also speaking during the event, the chairman organizing committee of the event, Managing Director, BKG Exhibitions Limited Mr. Ifeanyichukwu Agwu said "This edition of the all-inclusive Automotive Event is holding despite all odds, with the high hope and enthusiasm that the new administration in Nigeria, will give the industry the needed attention and action that will take us to the desired height. This it should do urgently so that we will not lose more ground in the industry to Ghana and other neighbouring countries. 
 
"I urge the new government to ensure that the automotive sector of the Nigerian economy remains in the front burner of its economic policy and programmes from the onset; having in mind the way change of administration usually play out on ongoing policies of the preceding administration; as attested by what happened to the National Automotive Industry Development Policy/Programme [NAIDP], after the regime change in 2015."
 
Agwu also thanked "the National Automotive Design and Development Council, Nigerian Association of Chambers of Commerce, Industry, Mines and Agriculture [NACCIMA]; the leadership and members of various Autoparts Markets in Nigeria, most importantly: Auto Spare Parts and Machinery Dealers Association [ASPAMDA], Ladipo International Market, Clegg, Cole, Willoughby, Akilo, Abuja, Kaduna, Kano, Nnewi, Nkpor, Ugwuagba, Enugu, Port Harcourt, Aba, Calabar, and Uyo. Also my heartfelt thanks goes to the Motoring Press; for their unalloyed support to us.  Our partners: China Grand International Exhibition Co. Ltd., World Trade Exhibitions, and MotorTrend Africa, thanks a lot."
The event witnessed the participation of both international and local players in the automotive industry and ends on Friday, June 9, 2023.