A leading Japanese automaker is rolling out a couple of new sedans that will compete with Tesla and the rest of the electric vehicle industry.
Reuters report that Electric vehicle producers across the industry have ambitious goals for the remainder of this year, even if it might mean lowering some prices to drive sales, especially in China. General Motors reportedly lowered its Cadillac Lyric base price, Tesla reduced Model S and Model X prices and Volkswagen cut its ID.3 price, all recently in China.

Industry leader Tesla (TSLA) – is on pace to meet its 1.8 million vehicle delivery goal for this year after delivering about 889,000 EVs in the first half of 2023. The company delivered 1.31 million vehicles in 2022, which was a 40% increase over its 2021 performance.
Tesla is hoping to energize its sales when it delivers its new Cybertruck pickup at the end of the third quarter of 2023, likely in September. The EV's orders might get backed up for awhile as back on Nov. 24, 2019, Tesla CEO Elon Musk said the Cybertruck had tallied 187,000 orders just five days after the vehicle was unveiled.
Hopefully, the company's production line will be able to meet the high demand without too long of a wait for customers.
Ford earlier this year targeted 150,000 in production of its F-150 Lightning pickup and 210,000 of its Mustang Mach E, though actual total EV sales in second quarter declined 2.8% over the previous year's total for 14,843 in sales.
General Motors' 2023 Chevy Bolt has been the most affordable electric vehicle on the market with a manufacturer's suggest retail price beginning at $26,500. GM planned to increase production from about 44,000 Bolts in 2022 to 70,000 in 2023. Bolt sales in 2021 were 24,828. But instead, the company decided to discontinue manufacturing Bolts. In April, Cody Williams, senior manager for communications at Chevy, said in a statement that GM would discontinued the Bolt.
However, CEO Mary Barra hinted in a June 8 NPR interview that the iconic automaker might soon bring back the Chevy Bolt EV under its third generation battery technology after recently saying it will discontinue its second generation battery model, Electrek reported.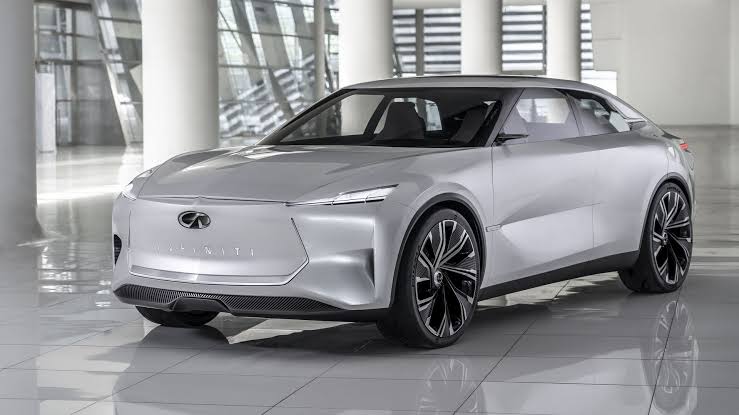 Nissan Has Big Plans for Manufacturing EVs in US
Nissan (NSANY) was an early pioneer in the EV industry when it introduced its Leaf in 2010, one of the first mass produced EVs.
The Japanese company, however, has said it will discontinue the Leaf in the next few years and replace it with a new vehicle in 2026.
The ambitious EV maker launched its Ariya Crossover/SUV last year to begin its ramp up of EV production. The company's Infiniti luxury division has not produced or delivered an EV yet but on June 23 it introduced a brand refresh at a Los Angeles dealer meeting, which included a new logo, modernized showrooms and a new concept electric vehicle that it expects to be ready to sell to the public in 2026.
The refreshed Infiniti EV sedan will have a longer wheel base with shorter overhang, new headlight and taillight design, single light strip across the width and a rear resembling a Porsche. It will be produced at its Canton, Miss., factory, which will become the center of Nissan's North American electric production.
Nissan is retooling its Canton assembly plant over the next few years with a $500 million investment to get it ready to produce the Inifiniti EV in 2025 and two new all-electric Nissan sedans in 2026, Electrek reported. The company's plan is to also produce two EV crossovers at the plant in 2027 and 2028.
The Canton plant has produced over 5 million internal combustion engine vehicles since it opened in 2003, but the company plans for the facility to become Nissan's EV manufacturing and technology center going forward. The Mississippi plant will have a capacity for 410,000 vehicles annually. By Kirk O'Neil