Photo Caption
L-R: Nuno Colaco, Logistics Manager, Mota-Engil Nigeria Limited; another staff of Mota-Engil Nigeria Limited and John Jenkins, Managing Director, Ports & Cargo Handling Services Limited, a subsidiary of SIFAX Group
Ports & Cargo Handling Services Limited (PCHS), a subsidiary of SIFAX Group and operator of Terminal C, Tin Can Island Port, Lagos, has recorded another milestone with the successful cargo handling of equipment for the $200 million Kano-Maradi (Niger Republic) rail project being handled by Mota-Engil Nigeria Limited.
The multi-million dollars heavy-duty equipment handled by the company arrived via MV-TINA vessel at the terminal last week and included wheel loaders, backhoe loaders, crawler excavators, truck-mounted concrete pumps, concrete mixer trucks, telehandlers, motor graders, vibratory soil compactors, and many more.
Speaking during the unveiling of the equipment at the terminal, John Jenkins, Managing Director, PCHS, thanked the construction firm for trusting the company to handle their equipment noting that handling such volume is an indication of the trust which clients have in the terminal operator's excellent service delivery. 
  
He said: "I would like to thank Mota-Engil for trusting and working with us. Our handling of this volume of cargo is an indication of our capacity to deliver excellent service. We have a rich blend and mix of human capital and equipment at our company and this has helped us to meet and surpass the expectations of our clients.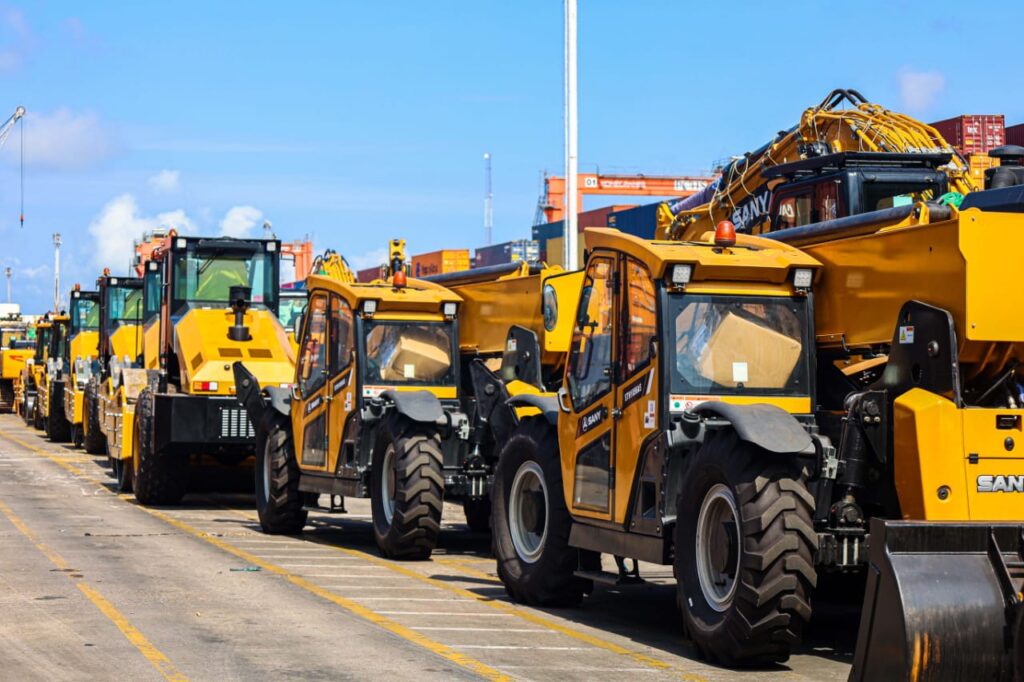 "The terminal has capacity to also store various cargoes conveniently too. We put in our best to make sure that best value is delivered always. We are proud that the equipment that will be used for the rail construction are handled by us", he said.
Jenkins went further to explain that PCHS has well-established Standard Operating Procedures (SOPs) in line with global best practices which makes service delivery at the terminal seamless.
In his words, "We don't have documentation issues here at PCHS, we have established SOPs to make operations here very seamless. As far as PCHS is concerned we give sufficient resources in handling big and large volumes."
In his reaction, the Logistics Manager, Mota-Engil Nigeria Limited, Nuno Colaco, said the exceptional service delivery, open communication and available manpower at the terminal signpost a serious terminal operator, while noting that the handling of the equipment by PCHS was done in a timely and professional manner.