Right-hand traffic (RHT) and Left-hand traffic (LHT) are the practices, in bidirectional traffic, of keeping to the left side or to the right side of the road, respectively. They are fundamental to traffic flow and are sometimes referred to as the rule of the road.
In Right-hand traffic (RHT) jurisdictions, vehicles are configured with Left Hand Drive (LHD), with the steering wheel on the left side.
In Left-hand traffic (LHT) jurisdictions, vehicles are configured with Right Hand Drive (RHD), with the steering wheel on the right side.
RHT is used in 165 countries and territories, with the remaining 75 countries and territories using LHT.
Many LHT countries were formerly part of the British Empire, although many were not, such as Sweden (which is now RHT), Japan, Thailand, Indonesia, Nepal and Suriname, among others. Conversely, many RHT countries were part of the French colonial empire.
In LHT traffic keeps left, and cars usually have the steering wheel on the right (RHD – right-hand drive), putting the driver on the side closest to the centre of the road. Roundabouts circulate clockwise.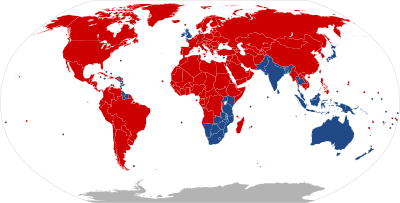 RHT is the opposite of this: traffic keeps right, cars usually have the steering wheel on the left (LHD), and roundabouts circulate anticlockwise.
Right-hand traffic in Nigeria
Nigeria adopted the Right-hand traffic (RHT), and as such, vehicles in Nigeria have the steering wheel on the left.
On Sunday, April 2, 1972, the Federal Military Government of Nigeria abandoned the left-hand drive to the right-hand drive.
The change was due to the fact that Nigeria was surrounded by Francophone countries who had always been on the right-hand drive; the Republic of Benin, Cameroon, Niger, and Chad.
Then, their drivers used Nigeria's ports and borders while Nigerian drivers delivered goods to those countries with much confusion. It made much sense to make that change.
For instance, if you wanted to drive from Lagos to Lome (Togo), you had to learn to drive on the opposite side of the road. Changing to the left simply made the journey easy. That was why Ghana had to change as well.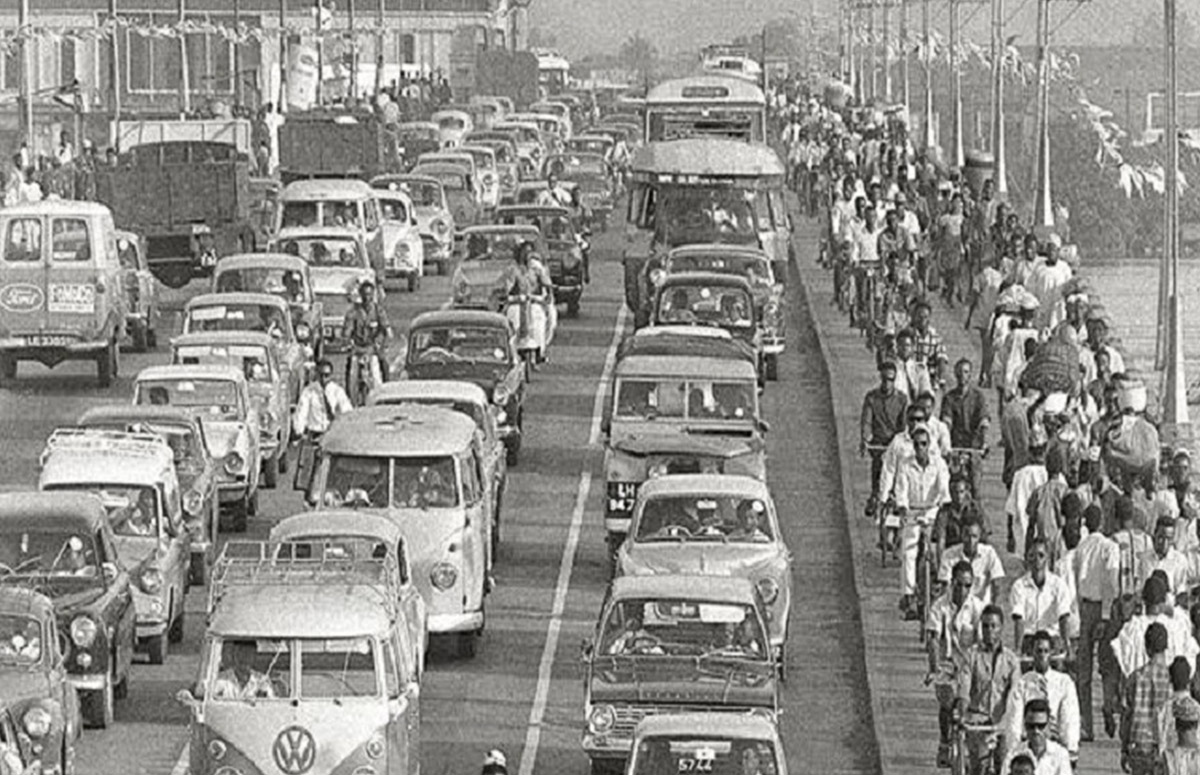 The entire West African region is dominated by the Francophone countries and the need for a seamless transportation and business flow triggered the change.
Second, most cheap and affordable cars in vogue then were made in France (Renault, Peugeot) and Germany (Volkswagen) which were designed for right-hand drive roads.
It would be an expensive process to convert them.
Traffic for Rail, Boats and Aircrafts
In most countries, rail traffic travels on the same side as road traffic. However, in many cases, railways were built using LHT British technology and, while road traffic switched to RHT, rail remained LHT.
Examples include Argentina, Belgium, Bolivia, Cambodia, Chile, Egypt, France, Iraq, Israel, Italy, Laos, Monaco, Myanmar, Nigeria, Peru, Portugal, Senegal, Slovenia, Sweden, Switzerland, Taiwan, Tunisia, Venezuela, and Yemen.
Boats are traditionally piloted from starboard to facilitate priority to the right.
According to the International Regulations for Preventing Collisions at Sea, water traffic is effectively Right-hand traffic (Left Hand Drive): a vessel proceeding along a narrow channel must keep to starboard (the right-hand side), and when two power-driven vessels are meeting head-on both must alter course to starboard also.
For aircraft, the US Federal Aviation Regulations suggest Right-hand traffic (Left Hand Drive) principles, both in the air and on water, and in aircraft with side-by-side cockpit seating, the pilot-in-command (or more senior flight officer) traditionally occupies the left seat.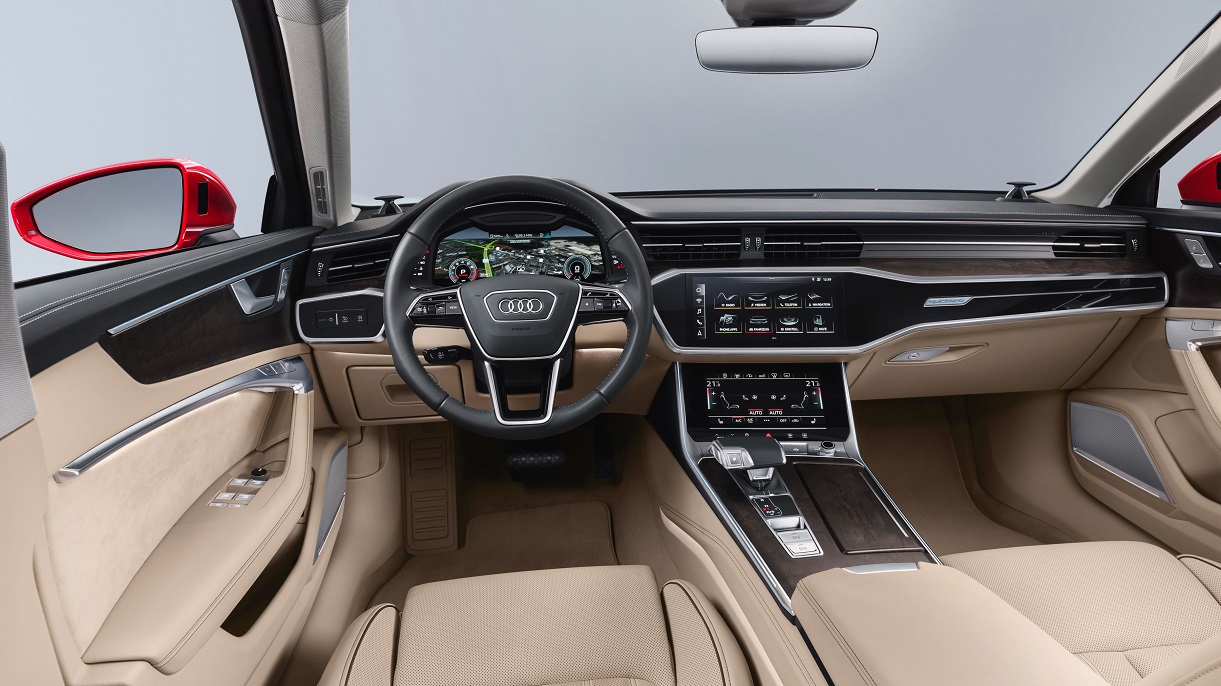 Right-hand Traffic (Left-Hand Drive) Countries
Albania
Algeria
American Samoa
Andorra
Angola
Argentina
Armenia
Aruba
Austria
Azerbaijan
Bahrain
Belarus
Belgium
Belize
Benin
Bolivia
Bosnia and Herzegovina
Brazil
British Indian Ocean Territory (Diego García)
Bulgaria
Burkina Faso
Burundi
Cambodia
Cameroon
Canada
Cape Verde
Central African Republic
Chad
Chile
China, People's Republic of (Mainland China)
Colombia
Comoros
Congo
Congo (former Republic of Zaire)
Costa Rica
Croatia
Cuba
Czech Republic
Denmark
Djibouti
Dominican Republic
Ecuador
Egypt
El Salvador
Equatorial Guinea
Eritrea
Estonia
Ethiopia
Faroe Islands (Denmark)
Finland
France
French Guiana
French Polynesia
Gabon
Gambia, The
Gaza Strip
Georgia
Germany
Ghana
Gibraltar
Greece
Greenland
Guadeloupe (French West Indies)
Guam
Guatemala
Guinea
Guinea-Bissau
Haiti
Honduras
Hungary
Iceland
Iran
Iraq
Israel
Italy
Ivory Coast
Jordan
Kazakhstan
Korea, Democratic People's Republic of (North Korea)
Korea, Republic of (South Korea)
Kuwait
Kyrgyzstan
Laos
Latvia
Lebanon
Liberia
Libya
Liechtenstein
Lithuania
Luxembourg
Macedonia
Madagascar
Mali
Marshall Islands
Martinique (French West Indies)
Mauritania
Mayotte (France)
Mexico
Micronesia, Federated States of
Midway Islands (USA)
Moldova
Monaco
Mongolia
Morocco
Myanmar (formerly Burma)
Netherlands
Netherlands Antilles (Curaçao, St. Maarten, St. Eustatius, Saba)
New Caledonia
Nicaragua
Niger
Nigeria
Northern Mariana Islands
Norway
Oman
Palau
Panama
Paraguay
Peru
Philippines
Poland
Portugal
Puerto Rico
Qatar
Réunion
Romania
Russia
Rwanda
Saint Barthélemy (French West Indies)
Saint Martin (French West Indies)
Saint Pierre and Miquelon (France)
Samoa
San Marino
Sao Tome and Principe
Saudi Arabia
Senegal
Serbia and Montenegro
Sierra Leone
Slovakia
Slovenia
Somalia
Spain
Sudan
Svalbard (Norway)
Sweden
Switzerland
Syria
Taiwan
Tajikistan
Togo
Tunisia
Turkey
Turkmenistan
Ukraine
United Arab Emirates
United States
Uruguay
Uzbekistan
Vanuatu
Venezuela
Vietnam
Wake Island (USA)
Wallis and Futuna Islands (France)
Western Sahara
Yemen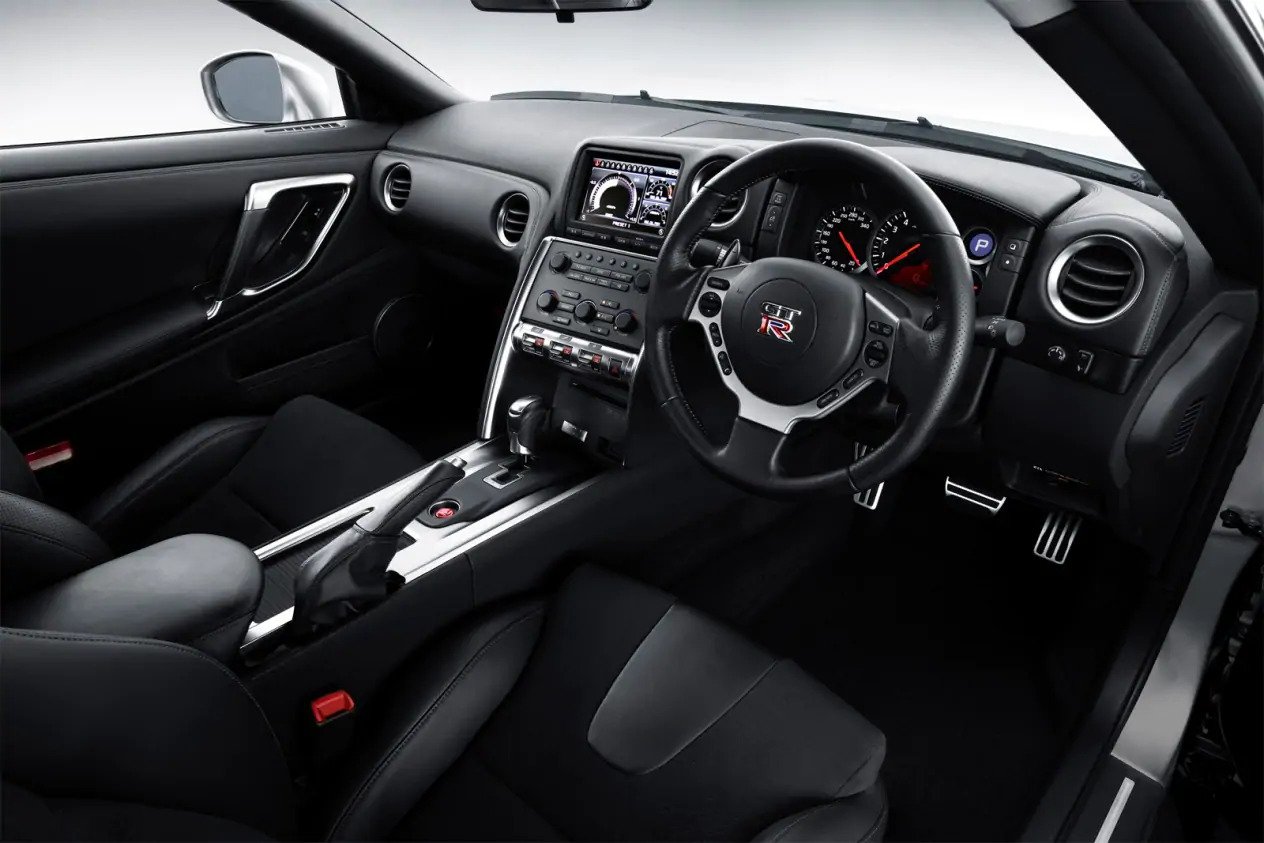 Left-hand Traffic (Right-Hand Drive) Countries
Anguilla
Antigua and Barbuda
Australia
Bahamas
Bangladesh
Barbados
Bermuda
Bhutan
Botswana
Brunei
Cayman Islands
Christmas Island (Australia)
Cook Islands
Cyprus
Dominica
East Timor
Falkland Islands
Fiji
Grenada
Guernsey (Channel Islands)
Guyana
Hong Kong
India
Indonesia
Ireland
Isle of Man
Jamaica
Japan
Jersey (Channel Islands)
Kenya
Kiribati
Cocos (Keeling) Islands (Australia)
Lesotho
Macau
Malawi
Malaysia
Maldives
Malta
Mauritius
Montserrat
Mozambique
Namibia
Nauru
Nepal
New Zealand
Niue
Norfolk Island (Australia)
Pakistan
Papua New Guinea
Pitcairn Islands (Britain)
Saint Helena
Saint Kitts and Nevis
Saint Lucia
Saint Vincent and the Grenadines
Seychelles
Singapore
Solomon Islands
South Africa
Sri Lanka
Suriname
Swaziland
Tanzania
Thailand
Tokelau (New Zealand)
Tonga
Trinidad and Tobago
Turks and Caicos Islands
Tuvalu
Uganda
United Kingdom (England, Wales, Scotland and Northern Ireland)
Virgin Islands (British)
Virgin Islands (US)
Zambia
Zimbabwe
REFERENCES:
Copyright TransportDay.
All rights reserved. This material and any other digital content on this platform may not be reproduced, published, broadcast, written or distributed in full or in part, without express written permission from TransportDay Newspapers.