By Olaniyi Taiye
When yesterday the media romanticized the news of renaming of a number of Railway Stations in Nigeria after some individuals, personages of note, of great achievements, popularity and a number engrossed in notoriety, what readily came to my mind was and still is "why should Mr President do this?"
In an era of personification and personalization of everything in Nigeria, such a decision is quite a goof and obliteration of historical geography and geographical history of such railway outposts and outlets.
Renaming such a number of railway stations after individuals directly or indirectly go contrary to previous pride at showcasing history and geography of peoples of such communities.
It is another means of glaring evidence of abandonment of cultural and monolithic history and of course, the Railways in Nigeria already suffers socioeconomic pandemic before the advent of COVID-19 pandemic that surely would worsen its already deadening plights.
By the way, what great contribution had any of those listed made to the fate, fortune or/and to alleviate the deadening misfortunes of the Nigerian Railway.
Have the novae riche not taken over Abuja- Kaduna railway from the masses who initially were thought would be major beneficiaries?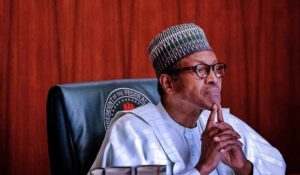 Whoever suggested renaming of Railway stations to Mr President especially now that history and cultural heritage are phasing out of Nigeria, such a person or persons never did it in good faith as such, be reprimanded for misleading our beloved Mr President, Muhammadu Buhari G.C.F.R.
One never even knew this kind of a position would ever arise when on 24th July 2015 Son of Man (this writer) posted on Facebook the now slightly abridged with photo illustrations on Facebook.
In the same token and in order to enliven the history of Offa amongst the current generation of children, as part of activities to mark the year 2019 Ijakadi Day, the Offa Descendants Union organized an excursion visits to places of historical interests and Offa Railway Station happened to be one.
Please and please Mr President, kindly drop this idea which surely will not be popular in various communities which stations are being renamed after individuals.
What Nigerians in our Nigeria need is a vibrant transportation system especially using the Railways.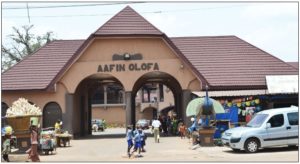 GLORIOUS PAST OF RAILWAYS: ANY HOPE FOR ITS FUTURE?  (24/7/2015 ) on Facebook.
I have once on Facebook related the beautiful experiences severally, in one's association with the glorious past of the railway in Nigeria, became elated during the campaign of President Goodluck Ebele Jonathan when he promised to reinstate the past glory of the Nigerian Railway Corporation and finally, the recent documentary I watched on Discovery Channel of the Channels Television on the progress so far recorded by the administration of Mr Sijuade the current Managing Director of the Nigerian Railway Corporation.
As I kept watching the documentary with very rapt attention, the reflection of Offa Railway Station, our various overt and covert escapades, childhood, teenagehood and boisterous adulthood pardonable sins of omissions or/and commissions kept trickling in and pouring into my mind.
Is it sneaking into the tarmac without obtaining tickets, toasting girls and making the tarmac a melting point for dating,  misappropriating a few coins from brothers' trousers like the politicians have a penchant for, expending such at the Buffet to entertain friends, extorting bread and sardines from soldiers en-route the war front and all such gimmicks for which our "Burnt Offerings" are still struggling to settle?
I wish my friends in such normal youthful exuberances now Elders in their various Pentecostal churches, the Sir Bodemus of this world, Exmipa, the Popsone even George Adegboye then "Gburunsing" now a born again founder of one of the most vibrant Pentecostal churches would not deny me before cock crows 3 times for mentioning they were once sinners when travelling from Ibadan by rail during our days in the university especially Exmipa and his "Air India" saga.
I was the only saint among them, the Chief Whip of the house recording and detailing how bad boys they were, preaching for their redemption and as if I saw tomorrow like Michel Nostradamus,  they are now fishermen fishing for souls.
The Offa Railway Station provided great opportunities for a great expanse of exposure and socialisation processes and interactions with innumerable non-natives especially the Igbos we then used to call jokingly too, as "Kobokobo, Kobokai" the Ibinis, the Ijebus, the Egbas and of course, the Lagosians.
One cannot easily forget Oyakata,  the Oyenkulujes, the Adaguns,  the Olomodosis,  Ibeabuchi, the Kings, Ibrahim Adegbites and a host of other families from whom good friends we met,  many now lost and several many still are friends or even in-laws and family members.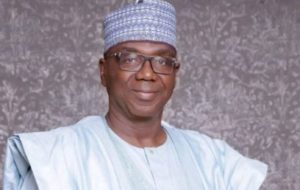 The Recreation Club was not only for relaxation where one could pay last respect to the local content of Star Larger, Harp, Gulder, Trophy and those subtle and strongly recommended drinks by the Mujjahdins,  but Offa Railway Club also provided a venue for the Offa Students Union's Annual Dance on 27th December of every year.
Therein we use to dance,  when dancing and you targeted a lady of interest, you tried to hijack her from whoever she could be dancing with,  be rest assured one could simply be told "Just Engaged" in order to ward one off.
Sliding tackles were allowed then, no skin pain, no cultism, no carrying of gun, all na so so play, play.
The economic buoyancy of Offa is till date greatly influenced by the advent of Railway, it is a cherished industry that should not be allowed to die or get moribund.  The Railway should be a very focal point of this administration especially its unique role in the transportation industry and mass haulage of people and goods.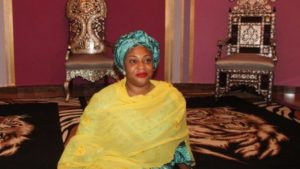 An adventure to the Railway hub in Rotterdam, Netherlands, at Zurich in Switzerland and the documentary I earlier mentioned convinces me that the Railway should not be allowed to die and more serious and aggressive mindedness be made to resuscitate this great industry and Offa Railway Station deserves attention and renovation for the sustenance of the pride of an industry.
God Bless Nigeria.