Hon. Ngozi Emechebe, is a calm, calculative and amiable gentleman who is very unassuming. As President of the Auto Spare Parts and Machinery Dealers Association (ASPAMDA) located at the very busy International Trade Fair complex on the Lagos-Badagry expressway, he ensures that there is orderliness in the trading facility and protects the interest of his members.
He entertained some questions recently from some press men and Transport Day was there.
Back ground
I am a reserved person. On August 6, 1974, I was brought to Lagos, by Chief Sir Emma Emechebe (my Uncle), the MD, Emechebe Trading Group.
After my apprenticeship, he settled me and I began my own business. It has not been an easy journey, to God be the glory that today we are alive. Still in the business, specializing in items like batteries, auto parts and we also import other things like wine and Fast Moving Consumer Goods. Our trading name is Wingoes.
The New Exco sworn in January 2023
In recent years, ASPAMDA faced some crisis due to the election fall out, but we have been able to put many thing back on track. My team is working day and night, all hands are on deck to see that ASPAMDA is where it should be.
ASPAMDA is a highly organized trade association, and we will not like to see ASPAMDA deviate from that vision given to us by our founding fathers. They have laid down a very good and powerful foundation for the association. If you go round the market, everywhere is peaceful, we have been able to make sure that people go about their business without any issue.
How I Emerged As Chairman
In the 2006 election, I participated, but I was not successful, but learnt a lot of things. I supported my friend in the 2010 election, he was successfully. 2014, was a tough one, I participated, all the juggernauts were involved, I was not successful. So these elections made me to learn the tricks, then the one of 2019/2020 was the climax of it all. The last election, three parties came together to form an alliance and I emerged as the consensus candidate, that is what you are seeing here.
Journey So far
By the time we came in, a lot of things were grounded. The first thing my team tackled was the heap of refuse, which for about 5-6 years has not been cleared. LAWMA was on our neck. A day after our swearing in, LAWMA came here with their letter, but we pleaded that we will do the needful. Within 1 month, we bagan to tackle the refuse, at the end of the day, everything was cleared. Before, driving into ASPAMDA, whenever it rains was not possible. People will park their cars elsewhere. We noticed that there is a canal inside the DSS training camp, and it has not been cleared to the end point over the years. We cleared it to the end. And up till today, even the last rain that caused havoc in Lagos, ASPAMDA was not affected. No more issue of flood in ASPAMDA, but we are aware that some other markets lost a lot of things.
We have also acquired an extension and the project is on-going now and by this time next year, we shall all be singing and dancing. We have repaired vehicles. The former government acquired some buses for easy movement of our members to Under Bridge, they were all grounded; we have repaired three except one. We have mounted CCTV cameras to monitor movements in the plaza. We repainted the security gate. Even our hall was in shambles. We are also planning to have a Micro finance bank to take off 2024. I made that promise during my campaign. I told members that they can buy into the bank. Our plan is to assist our boys, to be able to access funds. Anybody that loans the funds must surely pay back.
The whole West Africa depends on this market, go to Ghana, Togo, Burkina Faso, Mali, you see Nigerians, for the fact that they dominate all these countries in West Africa, the source come from here. People are still making orders from here.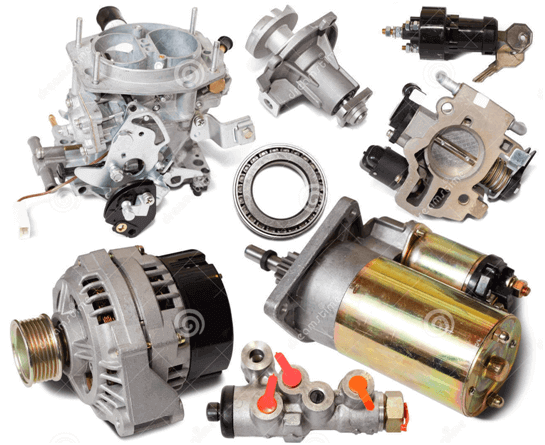 ASPAMDA, Not All About Ibos
Everything in life is possible, when there is good arrangement on ground. Our second Vice President is a Yoruba man, Ayo Kunle.
The first President of ASPAMDA was a Yoruba man-Chief Ade Salami, he is still alive.
Members attendance at West Africa Auto Show, Lagos Motor Show
I was there and I saw the exhibitors and what they were exhibiting. It is a good development, if we all were to travel overseas for that exhibition, we know how much we will put in to get there. But at least some people benefitted. They met with the producers, manufacturers, agents and made their orders. To apply for visa these days, buy tickets, it is no longer cheap.
Quality of Parts
Parts sold in ASPAMDA come from Europe, China, USA, Korea. But China dominates because it is much easier to access. The price is another factor. China has quality products, it depends on what you want.
ASPAMDA is known for original goods, we don't even cover anybody brining low quality goods. We have SON (Standards Organisation of Nigeria) office here, they go round the market and check quality. The DG of SON was here and we discussed about quality and methods of checking. In Nigeria today, when you bring in fake, you will not join others to turn over, it is to your disadvantage.