By Goodness Sunday
The National Drug Law Enforcement Agency (NDLEA) Tincan Special Area Command, Lagos, has revealed its feats in the fight against drug abuse in the country.
The Special Area Commander, Mohammed A. Abubakar in his speech during the June 26 International Day Against Drug Abuse and Illicit drug trafficking campaign on Monday, 26 June 2023 at the Rock View Hotel Apapa, Lagos.

The International Day against Drug Abuse and Illicit Trafficking, also known as World Drug Day, is marked on 26 June every year to strengthen action and cooperation in achieving a world free of drug abuse.
This year's campaign is themed "for people to stop stigma and discrimination and strengthen prevention".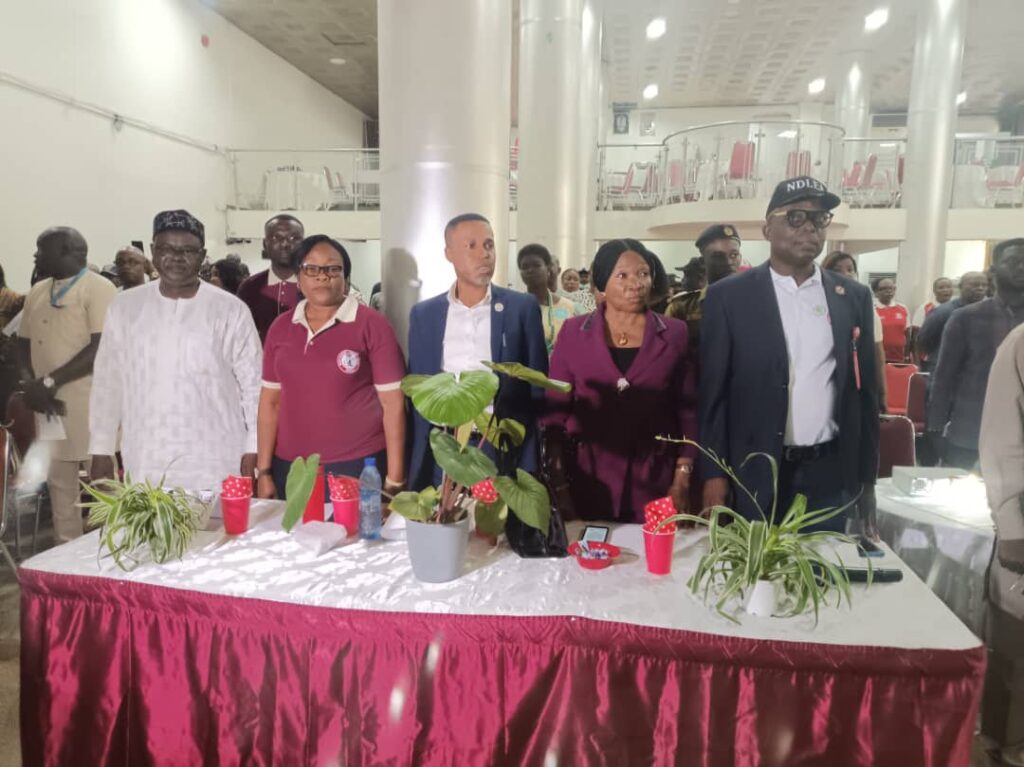 The Commander said "during the period of January 2023 to June 2023, National Drug Law Enforcement Agency (NDLEA) seized over 521.95 kilograms of Cannabis Indica, with a street value of over N1,774,630,000 with the arrest and prosecution of a total number of 7 suspects in connection with the seizures.
"Impressive as the work done is, the Tincan Special Area Command has demonstrated bravery, dedication and the unwavering commitment in its relentless pursuit to eliminate the menace of drug abuse from our communities.
"Through meticulous planning, efforts and execution, all members of NDLEA Special Area Command Tincan have yielded results in disrupting the supply chains of drug traffickers, thereby protecting countless lives from devastating consequences of drug abuse.

"The synergy efforts of both NDLEA and Customs organizations in signing a Memorandum of Understanding (MOU) in order to share intelligence and synchronize their operations against illicit drug traffickers using our nation's entry and exit points is commendable.
"Cannabis Indica also called "Colorado" mostly comes from Canada and smuggled in containerized vehicles, it is known for its psychoactive properties. With over 500 kilograms confiscated during this period, approximately 36.52% increase in the total Canadian cannabis indica seized last year. This shows the critical role NDLEA play in eradicating this illicit trade.
"The Command serves as an inspiring example to other enforcement agencies. A united front can achieve remarkable results", NDLEA Tincan Special Area Commander said.
The aim of the campaign is to raise awareness about the importance of treating people who use drugs with respect and empathy, thus, providing evidence-based, voluntary services for all; offering alternatives to punishment, prioritizing prevention, and leading with compassion.
The campaign also aims to combat stigma and discrimination against people who use drugs by promoting language and attitudes that are respectful and non-judgmental.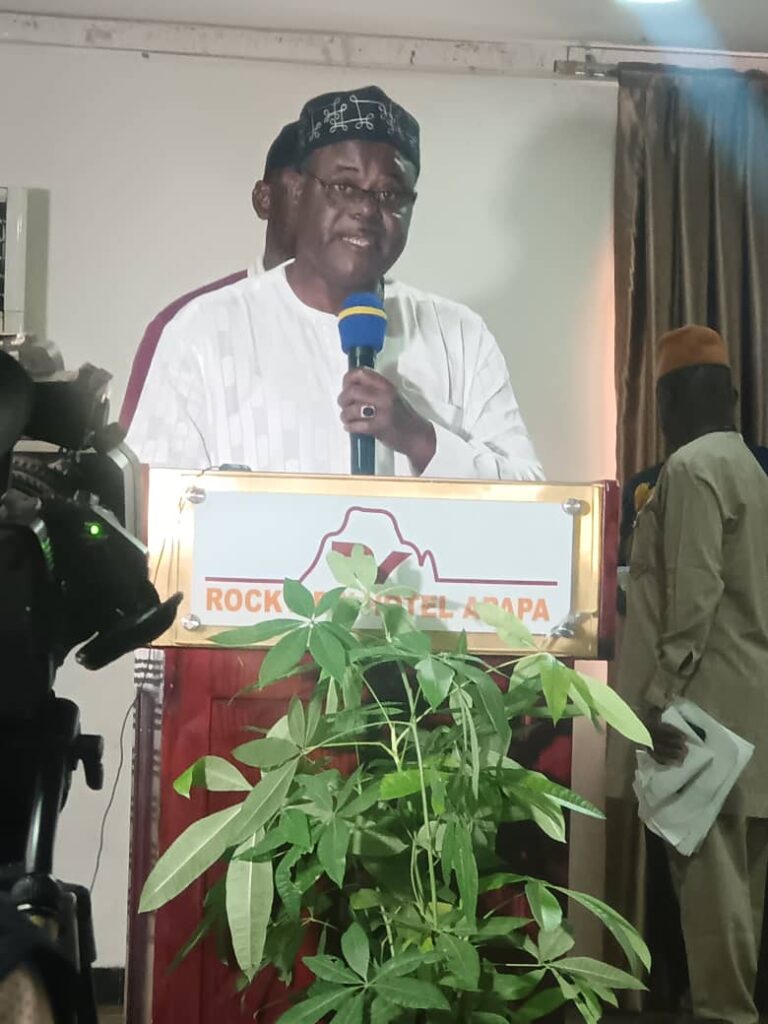 Another dignitary present at the event, Narcotics Area Commander NDLEA Apapa, Udotong Noah said "the Drug War is not just for NDLEA alone but also for every individual especially the Press, have a role to play, it is a collective Drug War. With the theme of the campaign, we urg us all not to stigmatize them or reject them, rather bring these ones close, empathize with them, reason with them and find help for them and they will feel loved. So, with dedicated efforts and determination of everybody, we will win the war against drug trafficking and drug abuse".

Segun Matthew, a Lead Psychotherapist, emphasized on the need to change the approach towards these individuals with drug abuse problem by calling them "people struggling with substance misuse" or "people suffering from substance use disorder", "this will help us behave positive, empathetic and compassionate in our dealings with them".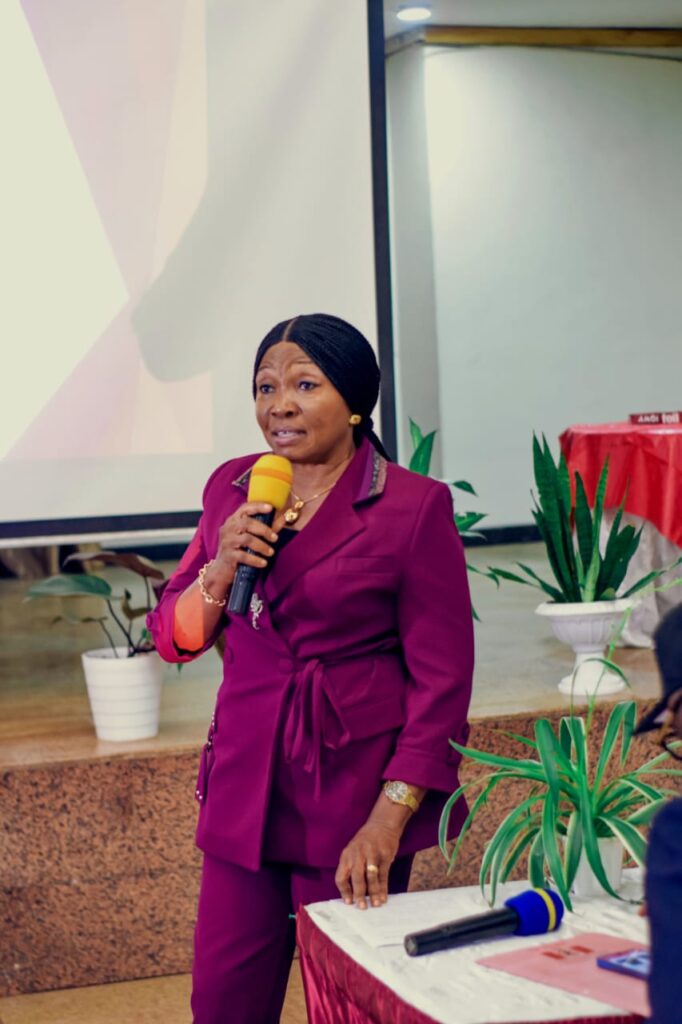 Mrs Florence Ezeonye, Assistant Commander General of Narcotics, advised "women, and parents should be role models and quit drinking excessive alcohol and smoking in the presence of their children. Parents should lead by example because the children are quick to learn and practise what they see their parents engage in".