The Director General, National Automotive Design and Development Council (NADDC), Joseph Osanipin, has called upon government agencies, private sectors and the public to embrace made-in-Nigeria vehicles as a national obligation and critical contribution for the growth of Nigeria automotive sector.
The Director General made this appeal during his inaugural visit to Innoson Vehicle Manufacturing Company (IVM) Nnewi Anambra State on 14th November 2023.
While touring the vehicle assembly factory, Osanipin expressed satisfaction with the huge investment and substantial activities happening in the facility despite current economic challenges.
"From what I have seen here today, I think I have a better understanding of what IVM is doing in terms of quality and quantity. I saw a CNG vehicle that can go over 1,000 kilometres on a fully filled cylinder. These are eye-openers for us. These are the things we did not know before now that are happening here at Innoson".
The NADDC helmsman reaffirmed the Council's commitment to fostering a conducive environment for the auto industry to thrive.
He disclosed that NADDC shall meet with the Nigeria Automotive Manufacturers Association (NAMA) in no distance time. The meeting according to him will chart a way to leverage on the existing partnership with all the stakeholders to further create more progress in the local auto industry.
"Going forward we want to expose all these things. We need to make these things known to everybody in Nigeria and bring them to the knowledge of the government and the fleet operators."
He affirmed that with proper attention and incentives, the Nigeria Automotive Industry could play a pivotal role in promoting economic growth and development .
"There are alot of opportunities in the auto industry and I stand for made-in-Nigeria vehicles, we need to support and patronise made -in-Nigeria vehicles, and by the time we embrace it, there would be a significant development in the industry".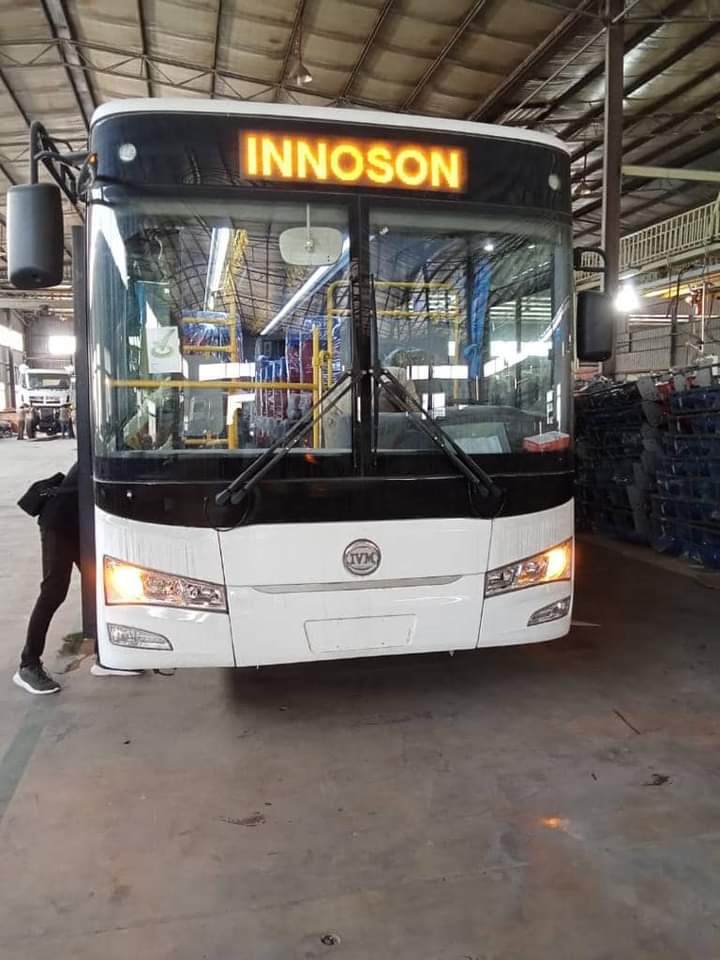 Emphasizing NADDC's readiness for effective collaboration with stakeholders, Osanipin stressed that the partnership amongst other things is targeted at providing support to all industry operators and enable NAMA put better foot out to push their products forward for patronage in the market domain.
Speaking at the factory inspection, the Managing Director Innoson Manufacturing Company, Mr Innocent Chukwuma, was optimistic that the challenges confronting the local auto industry could be overcomed, especially with the expected enactment of the New Nigeria Automotive Industry Development Plan (NAIDP) into law.
He explained that the new IVM Facility under construction was basically conceived to support the CNG project of the Federal government.