The Director General of the National Automotive Design and Development Council (NADDC), Jelani Aliyu, MFR, has delivered a paper at the National Institute for Security Studies, Lower Usuma Dam, Bwari – Abuja.
The presentation was made at the Crisis Management Seminar organized for participants of the ongoing Executive Intelligence Management Course (EIMC) 15.
The DG's paper which was entitled "Leveraging the 4th Industrial Revolution in Crisis Management in Africa", reiterated the need for Nigeria's and Africa's Energy Security by leveraging Renewable Energy and Electric Vehicles.
According to him, this can provide a cost-effective and sustainable solution that would enable cheaper private and public transportation.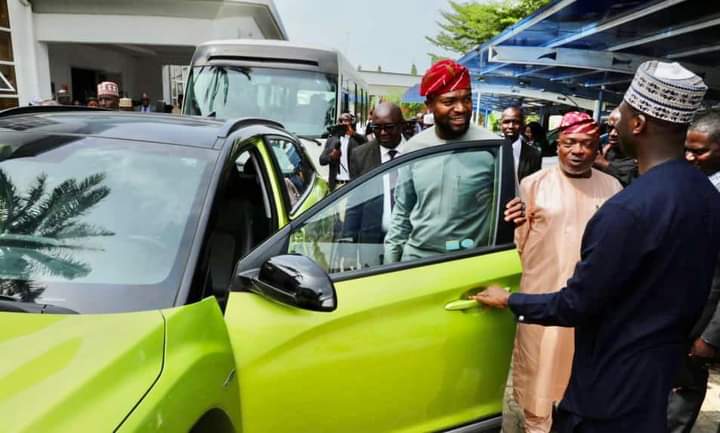 Participants of the Course and attendees at the Seminar were drawn from the Military, Paramilitary, Law Enforcement, Security, Intelligence, Federal and State Governments Ministries, Departments and Agencies that are strategic to the Security Architecture of the Nation.
Their counterparts from some African countries of the Gambia, Ghana, Niger, Chad and Rwanda were also in attendance.
Other eminent personalities that presented papers and discussed at the Seminar were the Hon. Minister for Communication and Digital Economy, Mr. Olatunbosun Tijani and the Director General, Office for Strategic Preparedness and Resilience (OSPRE)/National Early Warning Centre of Nigeria, Mr. Chris Ngwodo.