In furtherance of its sustainability drive, and promote a cleaner environment, International Breweries Plc, has commenced the use of gas-powered trucks to distribute its products across the country.
This is after the company unveiled its first instalment delivery of 540 gas-powered trucks on Tuesday at its Gateway Plant in Ogun State.
The company will receive a total of 540 state-of-the-arts gas-powered trucks with a yearly instalment delivery of 180 trucks in three years arriving.
This initiative is aimed at reducing the emission of carbon monoxide (CO2) on Nigerian roads, a common practice that leads to the deterioration of public health, in line with the UN's Sustainable Goal 13. which speaks to Climate Action.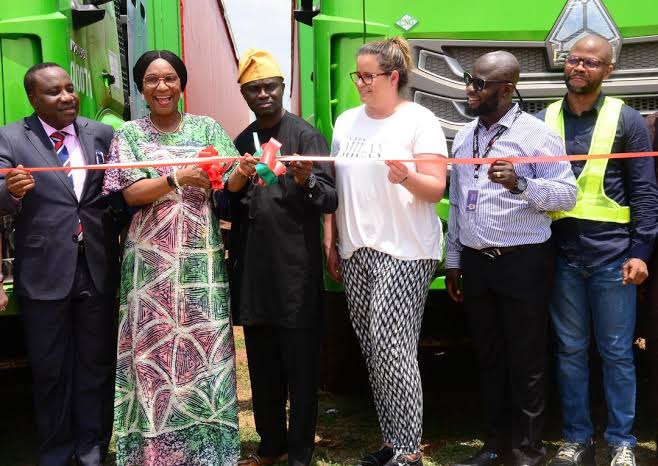 Speaking at the launch, Ogun State Commissioner for Industry, Trade and Investment, Mrs Kikelomo Longe, who represented the Governor of the State, Prince Dapo Abiodun, emphasized the importance of International Breweries to Ogun State and commended the giant brewer for yet another laudable and pioneering initiative.
On his part, the Supply Director, international Breweries Plc, Tony Agah, said, "As a forward-looking organisation, we consistently explore ways to improve our operations and reduce the environmental impact of our activities, and our switch to gas-powered trucks is a significant step in achieving both of these goals. By using compressed natural gas (CNG) as fuel, our trucks emit significantly fewer pollutants than traditional diesel engines.
"This will help us reduce our carbon footprint and support Nigeria's efforts to address climate change."