It was the great author, William Shakespeare, in his book Twelfth Night said; "Be not afraid of greatness. Some are born great, some achieve greatness, and others have greatness thrust upon them."
Chief Dr Innocent Ifediaso Chukwuma CON, the founder of Nigeria's first indigenous vehicle manufacturing company, Innoson Vehicle Manufacturing is one man despite his humble background and being born into an average family chose not to be afraid of greatness and strived to achieve greatness in his lifetime.
According to Wikipedia on the list of notable automobile manufacturers in Africa, Innoson Vehicles Manufacturing Company Ltd is the only vehicle manufacturing company listed.
See:
https://en.wikipedia.org/wiki/List_of_automobile_manufacturers_of_Africa
This was made possible because one man chose to pursue his dreams.
The journey of a thousand miles always begins with a step. Innoson Vehicles did not just emerge from the blues, they weren't set up through fraudulent or unquestionable means, it started with a process, it started with a journey.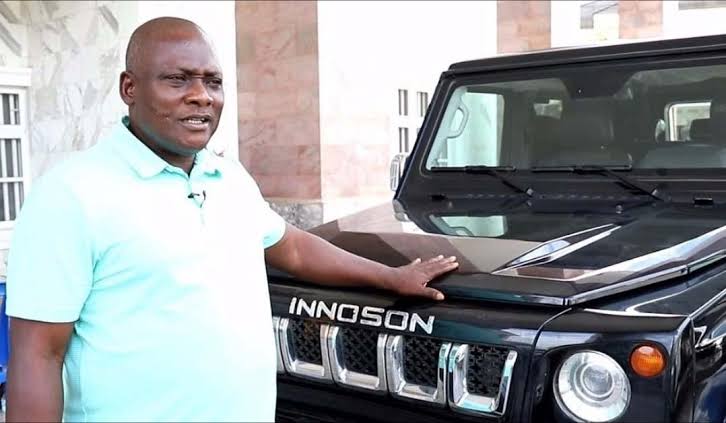 A journey that passed through hard work and dedication; patience and determination; persistence and consistency, this journey was not easy at all.
The journey started when Innoson Nigeria Ltd became the first indigenous company to fully assemble motorcycles in Nigeria which reduced the prices of motorcycles from N150,000 to N80,000.
Afterwards, it established Innoson Technical which started producing the plastic components of motorcycles and subsequently that of motor vehicles.
Based on Innoson's experience in the production of some of the motor components as well as his over 30 years of experience as a dealer of automobile spare parts, he ventured into vehicle manufacturing now known today as Innoson Vehicle Manufacturing (IVM) Company Ltd located in Nnewi, Anambra State.
13 years ago, on October 15th, 2010, the then President of Nigeria, Goodluck Jonathan GCFR, commissioned a 10,000 vehicle production capacity at the Innoson Vehicle Manufacturing Plant, Nnewi.
Within two years of establishing Innoson Vehicles, the then Governor of Anambra State, Mr Peter Obi ordered 1000 units of Innoson Vehicles which includes, Pick Ups, Buses, and SUVs. The show of faith by Mr Peter Obi was the trigger Innoson needed to show the durability and capacity of the Made in Nigeria vehicle.
Today, the vehicles bought under the administration of Mr Peter Obi are still being used by some traditional rulers, schools as well and security agencies proving the durability and strength of Innoson vehicles.
For the past 13 years that Innoson Vehicles has been in existence, it has been the story of the relentless pursuit of perfection.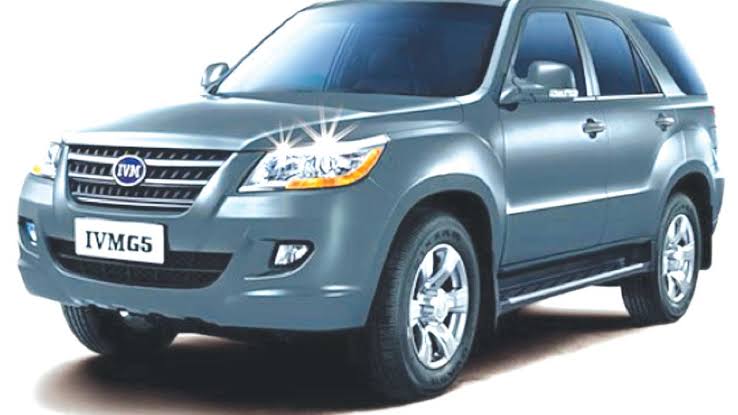 It has improved steadily on the quality of its Vehicles by ensuring it gets feedback from the users of Innoson Vehicles to know their views on their IVM experience and with this feedback it sought better ways to improve the tastes and preferences of its customers to suit the environment.
Feedback from the users of Innoson Vehicles attests to the durability and high standards of the vehicles.
Going forward, Innoson Vehicles has migrated from manual production to a fully automated production plant with a capacity to produce 60,000 units annually
INNOSON CONQUERING AFRICA
Innoson Vehicle is on a Mission to Be a Giant Vehicle Manufacturing Company in Africa in other to serve African vehicle needs through its current expansion efforts;
Innoson Vehicle Manufacturing Plant Naze Owerri Imo State.
Innoson Vehicles is currently setting up the IVM CNG Conversion Center at Naze Owerri, Imo State. The IVM CNG Conversion Center is a state-of-the-art facility for the Conversion and retrofitting of fuel/diesel-powered vehicles to CNG/LNG-powered vehicles. Innoson Vehicles has already acquired about 150,000sqm land for this project and construction works are ongoing.
Innoson Vehicle Manufacturing Plant Umuezena Umudim Nnewi, Anambra State.
Innoson Vehicles is currently building its Nnewi factory expansion plant at Umuezeana Umudim Nnewi. The extension plant is for the manufacture of CNG/LNG-powered vehicles and heavy-duty vehicles
Lion IVM Tractor Manufacturing Plant UNN
Currently Innoson in Partnership with the University of Nigeria Nsukka is constructing a 20HP Agricultural Tractor Manufacturing Plant at the Lion Science Park UNN. The tractor will be known as LION IVM.
Expansion Into African Markets.
Innoson Vehicles has expanded its vehicle supplies to other African countries such as Sierra Leone, Niger, Congo, Ghana, Mali, Côte d'Ivoire and Burkina Faso. The company has concluded plans with the Sierra Leone Government to establish an assembly plant in Freetown.
Working Relationship with Military
Innoson Vehicles is in partnership with the Nigerian Air Force for the development and promotion of joint activities to sustain the maintenance of the Nigerian Air Force Air Assets and other associated Aerospace Ground Equipment (AGE) to enable the Nigerian Air Force to continuously carry out its constitutional obligations to the Nation. Equally, we are in collaboration with the Nigerian Army Authority for the manufacture and supply of Vehicles.
Innoson Vehicles Product Lines
Innoson Vehicles which started with the production of Buses and Pick-ups has grown to multiple product lines of vehicles which include;
Sedans
Innoson Connect:
Innoson Caris:
MPV's
Innoson G20 Smart
Innoson Ikenga
Innoson Capa
SUV
Innoson G5T
Innoson G6T
Innoson G40
Innoson G80
BUSES
Innoson 5380: 7&10 Seater Buses
Innoson Seriki: 14+1 seater capacity bus,
Innoson 6540: This is high roof 17+1 seater capacity bus,
Innoson 6601: This is a 23-seater capacity medium bus
Innoson 6800 This is a 33-seater capacity mini luxury bus,
Innoson 6875: This is 50 seater urban transit bus.
Innoson 6115: This is a 55+ 45 seater City bus
PICK-UP:
Innoson Carrier 4WD:
Innoson Granite 4WD
Innoson Ijele 4WD
Special Purpose Vehicles Includes
Innoson Military Vehicles
Innoson Medical Ambulance
Innoson Garbage Compactors (Waste Disposal Vehicles):
Innoson Fire Trucks.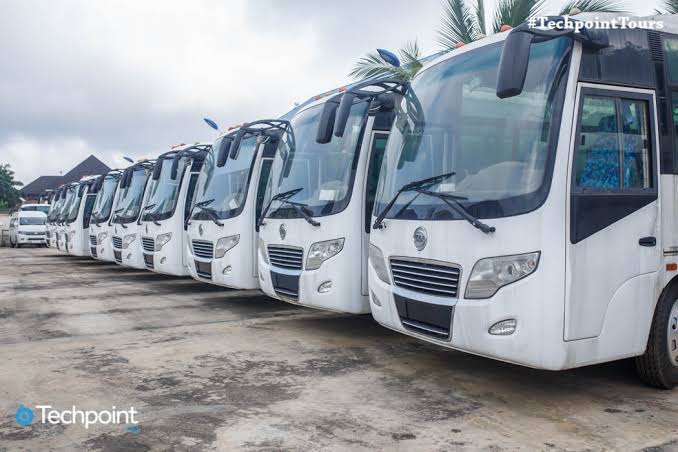 More Than A Conqueror
Despite all the success recorded by Innoson Vehicles, little did we know there were major challenges Innoson Vehicles faced during the construction of Innoson Vehicle Manufacturing Plant.
Kidnapping of Chinese Expatriates.
During the construction phase of the plant, kidnappers invaded the factory premises to kidnap the Chairman but met his absence, and in his place, they kidnapped two Chinese expatriates and a Nigerian. The Nigerian was freed after ransom was paid, one of the Chinese was equally freed while one died in the forest where they were kept. This particular incident caused a major distraction during the construction phase but thank God that the Chairman and the Company were able to persevere through.
Innoson vs GTB Crisis:
Also, during the construction phase of the vehicle manufacturing plant, about 40 containers belonging to Innoson Nigeria Ltd containing motorcycle CKDs were illegally seized by Nigerian Customs. After much effort to see to its release, Innoson took Nigerian Customs to court and won after a tough legal tussle. The trial court therefore ordered the Custom to pay Innoson the sum of N2.4B being the cost of his goods and damages incurred.
Furthermore, Innoson got a garnishee order from the Court ordering GTB to pay the judgment debt of N2.4B to him. GTB refused to pay this money.
GTB decided to cry more than the bereaved by appealing the court ruling on the garnishee to the Court of Appeal, Ibadan Division and still lost it to Innoson. GTB however appealed to the Supreme Court.
The dispute between Innoson and GTB did not just affect the construction phase of Innoson Vehicles, it disrupted the smooth running of the factory operations as a result of the heavy distractions that came with it, including the illegal arrest of the Chairman of Innoson Vehicles by the Nigerian Police as well as the EFCC. But despite all, Innoson came out stronger and won every case it had with GTB.
Despite all these challenges, Innoson Vehicles has proven its unique ability to supply durable, yet very affordable brand-new vehicles, and its successful record in delivering within short notice makes it a brand of choice.
In celebrating our thirteen years of relentless pursuit of perfection, Innoson Vehicles appreciates the support and patronage from relevant stakeholders;
The Federal Government of Nigeria
Former President Goodluck Jonathan GCFR
Former President Muhammadu Buhari GCFR
President Bola Ahmed Tinubu GCFR
National Automotive Design and Development Council – NADDC
Bank of Industry
Standards Organisation of Nigeria.
To our key customers such as Ministries, Departments, and Agencies of the Government, State Governments, Private organizations, and individuals, we appreciate you for believing in us and having faith in us. We promise to keep improving our products and services.
We acknowledge the fact that the biggest room in the world is the room for improvement. Innoson Vehicles will continue to improve steadily till it becomes one of the best automobile companies in the world.
The success stories of Innoson Vehicles in the past thirteen years have shown that Innoson Vehicles is not about the story of the man Innoson, but the story that Nigeria can now manufacture vehicles on its own that can be supplied to the African continent.
Innoson Vehicles is a reminder of the fact that whatever is wrong with Nigeria can be corrected by what is right in Nigeria.
Innoson Vehicle…. The Pride of African American Roads
Cornel Osigwe. FIMC, CMC, ANIPR, CNS
Head of Corporate Communications and Affairs
IVM Innoson Group.