As South Africans observe Heritage Month in September, Dunlop, is reflecting on its history as the country's oldest tyre brand and longest serving tyre manufacturer on South African soil.
Eight years after John Boyd Dunlop's invention of the first practical pneumatic tyre in 1888, the Dunlop Pneumatic Tyre Company (SA) Limited was established in 1896 as the first tyre distribution depot in Cape Town, distributing imported tyres. This laid the foundation for the brand's legacy of quality and reliability that has gone on to stand the test of time. Dunlop depots were opened in Johannesburg in 1902 and in Durban in 1916, followed by the first South African Dunlop factory opened in Durban in 1935, manufacturing the first locally produced tyre – a beaded-edge 30 cm car tyre.
"It is fitting that in Heritage Month, we contemplate not only our history of firsts in the tyre industry, but also how we can continue to pioneer ground-breaking tyre innovations and accelerate access to Dunlop tyre excellence across Africa," says Lubin Ozoux, CEO of Sumitomo Rubber South Africa (SRSA), which manufactures the Dunlop, Falken and Sumitomo brands for the African continent.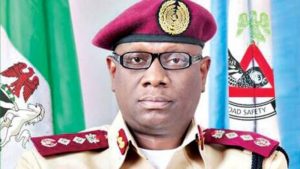 "For me the Dunlop brand and South Africa have a lot in common. Our diverse staff are a unique reflection of our diverse nation, we are also resilient, believe in second chances, we care and are inspired and proud of our achievements and heritage," he says.
"Because Dunlop represents and understands South Africa, we want to continue to reflect that in the quality and safety of our tyres and the peace of mind we give our users. We've done this over the last 130+ years and we're now focused on navigating the complexities of the current period to ensure sustainability and longevity well into the future," adds Ozoux.