Photo Caption: L-R: Lagos State Commissioner for Transportation, Dr. Frederic Oladeinde; Deputy Governor, Dr. Obafemi Hamzat; Commissioner for Economic Planning and Budget, Mr. Sam Egube; Governor Babajide Sanwo-Olu and Chairman of CIG Motors in Nigeria, Mrs. Diana Chen, during an inspection of GAC Motors Nigeria Assembly Plant at Wempco Road, Ogba, Ikeja on Thursday, 11 August, 2022
Chief Diana Chen, hardly needs an introduction, especially to those in the auto and allied industries as well as those in household consumer goods circles.
Her name also features prominently in the China-Nigeria business corridors as well as the Belt & Road International Commercial Mediation centre-West Africa.
In less than 10 years, she has led Choice International Group (CIG) Motors to boldly stamp the GAC auto brand (unarguably, one of the best Chinese auto brands in the Nigerian market today) on the minds of many discerning auto patrons in the country.
A deep believer in investing in the Nigerian economy, the auto expert who was recently adjudged the Auto CEO of the year at the annual Nigeria Auto Journalists Award, she has led her company to enter into a partnership with the Lagos State government for the assembling of GAC vehicles in the state.
Lagos state governor, Babajide Sanwo-Olu avers the plant which is expected to churn out about 5000 vehicles annually, will provide direct and indirect jobs to many Lagosians.
Again, the first GAC G-Styled showroom in Africa, was recently commissioned by Sanwo-Olu in Lagos, just as hundreds of GAC vehicles have been deployed for the LAGRIDE project in the state..
GAC is currently used by different federal government agencies, various state governments, as well as corporate organisations across the country.
Transport Day captures some highlights of the growth of the brand in Nigeria as well as the profile of the Chinese woman, who is now a Nigerian Chief, in this piece which is the first part of Focus on the CIG.
GAC
Guangzhou Automobile Group Co., Ltd. (abbreviated as GAC group, 6601238.SH,02238.HK) is headquartered in Zhujiang New Town, Tianhe District, Guangzhou city. It is among the top Chinese auto brands.
Adhering to the enterprise concept of " Humanity, Credibility, Creativity", GAC has provided about 18.3 million cars and 16.8 million MOTORcycles to the society by 2020. In the future, GAC promises to continue building a world-class company which wins customers' trust, ensures staff's well-being, meets social expectation.
GAC has a leading practice in innovation and smart manufacturing. Its R&D Center has worked with world renowned automobile partners in thorough and complete chassis performance optimization.
CIG/GAC Nigeria
Sometime in 2014, a little known Chinese brand called GAC crept into the Nigerian market, courtesy of Choice International group (CIG) Motors.
CIG Motors Co., Ltd had signed a pact with Guangzhou Automobile Group Co., Ltd (GAC MOTOR) to establish and manage distribution network in Nigeria.
Starting with a powerful presence on Victoria Island, Lagos, the company thereafter started its assembly plant in the Ojota area of the state. Subsequently, it moved to build an ultra-modern assembly plant in Ogba, Lagos, in partnership with the Lagos state government.
Growing very fast, the brand has gained wide acceptance amongst public and private sector operators in the Nigerian economy.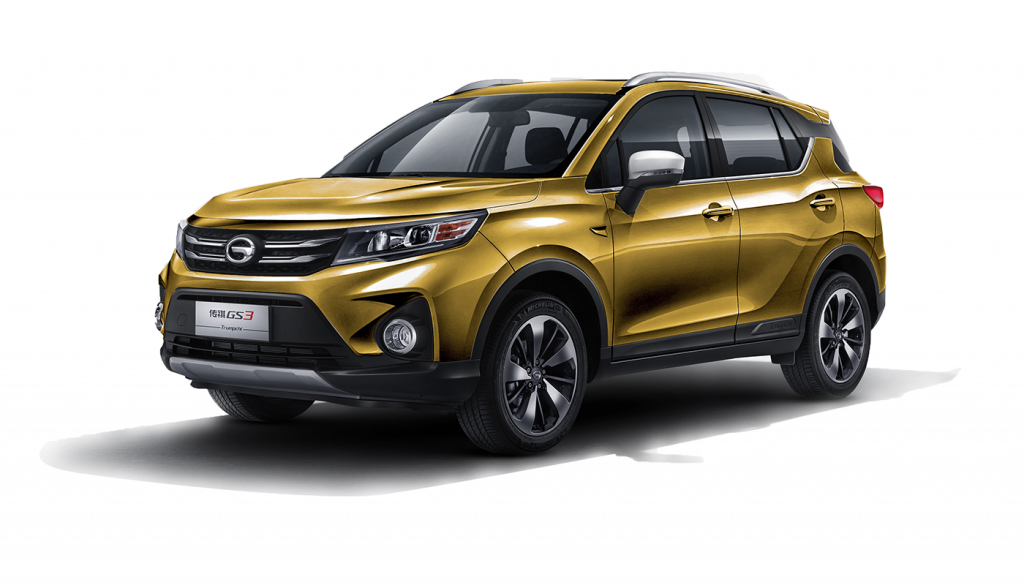 The powerful CIG group is led by the dynamic, result-oriented and award winning Chief Diana Chen.
The GAC Models
Currently in Nigeria, the brand is represented by four charming models-
The GAC brand comes in different models mainly sedan and Sports Utility Vehicles (SUVs).
GS8 (A masterpiece in design; restructuring Chinese elements to meet European standards).
GS4 (A masterpiece design forged from restructured Chinese and European elements to combine sportiness with comfort and elegance).
GS3 (Built with 'Flying Dynamics' design and integrated with 'Eagle Eye Lens' to give a distinguished feel of power and agility).
GA4 (Built with high-end embedded technology to give superior luxury quality in economical compact design).
The G-Style showroom, first in Africa
The G-Style showroom is of international standard. Apart from the classy automobiles on display, it has a European style architecture, Chinese brand, with African artworks. It has the art spirits.
According to Chief Diana Chen, "It is a combination of the artwork and the new car technology. They are not just ordinary cars, but the beauty of technology
"The G is for everything that is good. The G of course represents GAC. There are three categories to show those we are targeting:
G-Elite
G-Family
G-Stars (celebrities)
Abuja Showroom
The company plans to build a firm presence in all states of the country. However, soon to be commissioned is the Abuja showroom prominently positioned in the Garki area of the capital territory.
Lagos Auto Assembly Line
Recently, the Lagos state Governor, Babajide Sanwo-Olu visited GAC Motors assembly plant jointly set up by the Lagos government and CIG Motor.
It is expected that the plant will be produce 5,000 vehicles per year in the first, after which it will be pushed to 10,000 per year.
The massive vehicle facility at Ogba in Lagos State has wheel balancing chamber, spraying booths and maintenance hall.
Other areas include noise testing chambers, sprinkling arena to test for roof leakage, staff lounge and auto parts warehouse.
Sanwo-Olu said : "The plan is that we want to stop buying fully built vehicles from abroad; we want to be able to have an assembly line where we can employ our citizens in an automobile production chain."
According to him, the automobile assembly plant would create employment opportunities for local skilled workers, adding that some of the parts used in the assembly plant would be sourced locally.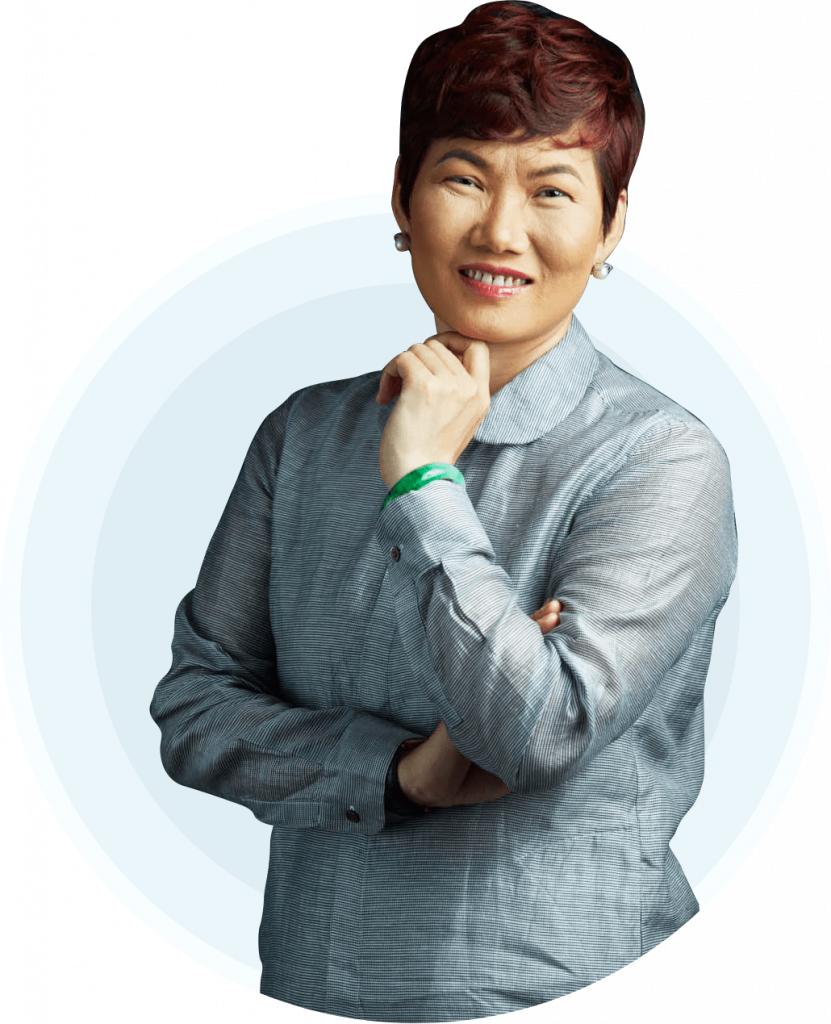 About Chief Diana Chen
#CHAIRMAN OF CHOICE INTERNATIONAL GROUP
#CHAIRMAN OF CIG MOTORS Co. LTD (NIGERIA)
#VICE-CHAIRMAN OF CHINA-AFRICA BUSINESS COUNCIL
#REGIONAL DIRECTOR OF THE BELT & ROAD INTERNATIONAL COMMERCIAL
MEDIATION CENTER – West Africa
#EMBA-Master, Peking University HSBC Business School
#Non-Partisan
Set up of Choice International Group (Brief Narration)
The Choice International Group was set up in the year of 2000.
Chief Diana is the founder of the group and has successfully managed same for over 20 years, with extensive volumes in International Trade Experience and International Brand Operations.
Other gainful experiences include: Corporate Strategic Planning; and Operational Management Practices.
Choice International Group has established several subsidiaries and overseas branches, and its product line has covered many industries to provide quality products and services to Nigeria and the African community at large.
Local Recognition
She has been crowned as a Chief in Nigeria thrice in 2015, 2016 & 2021, hence, bagging the recognition as the first 'Chinese female Chief' in Nigeria.