If you have lived in Nigeria long enough, you are bound to hear Muscle, Spider, End of Discussion. These cars nicknames in Nigeria are used way more than the car's conventional names.
Nigerians are known for their practice of catching "cruise." One way they do this is by giving nicknames to anyone and anything; even the president wasn't left out, as the citizens have bestowed the nickname 'Bubu' unto him.
Anything includes cars, and Nigerians have not failed to christen some vehicles with humorous nicknames. The nicknames derived are from a sometimes unique attribute of the car.
Here, we'll highlight the original names of such cars, their Nigerian sobriquets, and why they were christened their respective nickname.
Volkswagen Beetle – Ijapa or Tortoise:
Nigerians called the Volkswagen Beetle, Ijapa because of its exterior design/shape and uncanny resemblance to the Tortoise. For context, 'Ijapa' is the Yoruba name for 'Tortoise.' It was a popular car around the 1970s-1980s.
The Volkswagen Beetle was the idea and invention of Ferdinand Porsche and Nazi Germany leader, Adolf Hitler. It was commissioned by Hitler and he dubbed it 'people's car' in the 1930s.
Peugeot 505- Evolution:
The 90s was the show of Peugeot's cars. We could easily spot the sight of a Peugeot 504 or 505 in the 80s and 90s. Instead of its lengthy pronunciation, Nigerian drivers called the Peugeot 505 "Evolution".
The 505 was praised by contemporary journalists for its ride and handling, especially on rough and unmade roads; perhaps one reason for its popularity in Nigeria.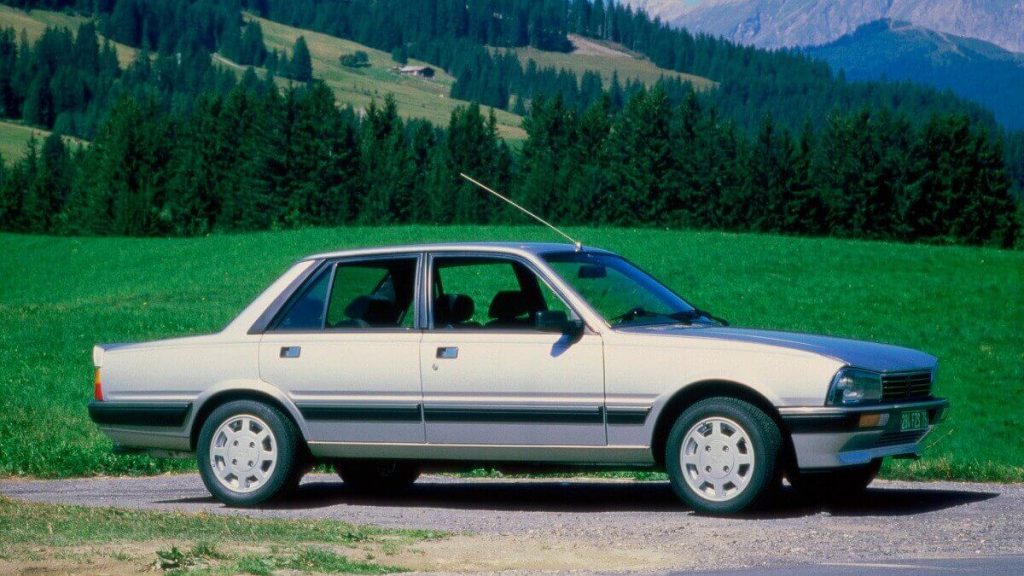 Mercedes Benz W114/W115 – Murtala:
In 1976, the 4th Nigerian head of state, General Murtala Muhammed, was assassinated in his Mercedes. This sad event birthed Murtala, the nickname of the Mercedes Benz W114/W115. The original 'Murtala' is still on display at the national museum in Onikan, Lagos.
Mercedes-Benz W123 – Regular Benz:
Mercedes Benz W123 was very common in the 1980s-1990s and was the poster car for taxis. This made it a vehicle you see everywhere; therefore, Nigerians gave it the name 'Regular Benz.' The Mercedes Benz W124 (V boot) was also in vogue then, so this was a way to differentiate them. The Mercedes Benz W124 gained a reputation for being durable, and reliable for travelling on rough roads without frequent maintenance. In some other circles, the Benz 200/230 (W123)  was referred to as a "German Mistake" because of its reliability.
Toyota Camry 2004– Big for nothing:
'Big for nothing'. The car's large structure didn't receive much acceptance from many Nigerians. It ended up being ridiculed as a result of the big size of the car.
The interior space can accommodate as many as four adults. There is adequate space in the driver's seat to accommodate tall people. There is sufficient cargo space as the available rear seatbacks act as a supplement to the trunk volume which has cubic cargo feet of 16.7.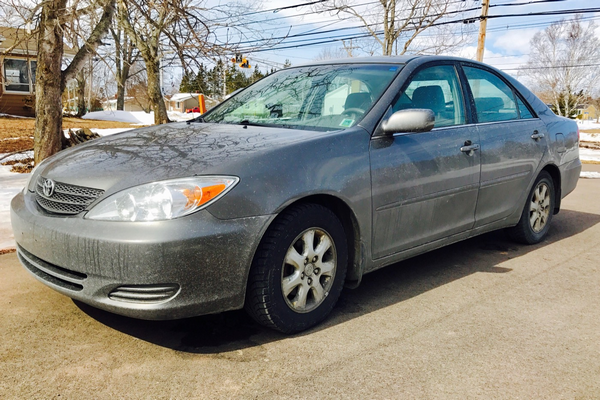 Honda Accord 1990- Halla:
This Honda model was popularly called 'Honda Halla'. The nickname reportedly originated from the Northern part of the country as it was popular over there.
It came as a two-door coupe, four-door wagon and four-door sedan. People loved the functionalities it had, nice styling, great interior, reliability and it doesn't consume so much fuel.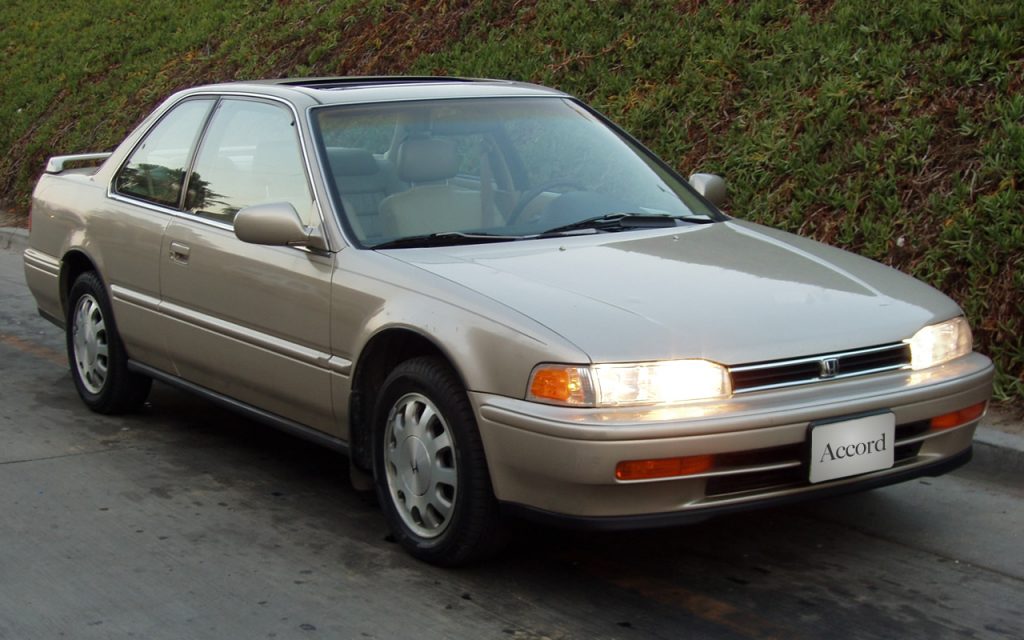 Honda Accord 1995- Honda Bulldog
This Honda model was given the nickname 'Bulldog'. Its rear has the shape of a ferocious dog, so it's the reason for the name.
This 5th generation Honda Accord comes in a 4-door sedan, 4-door wagon and 2-door coupe. It has 3 trim levels and was quite fuel-efficient.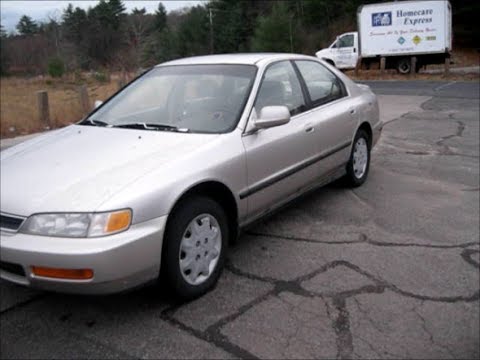 Honda Accord 1998- Baby boy:
This model's nickname was given around 2001 when the movie titled 'Baby boy', produced by John Singleton, was released. The actor who took the lead role in the movie, Tyrese Gibson drove the Honda Accord in the movie.
It was available as a four-door sedan or a two-door coupe and was produced by Honda from September 1997 (for the 1998 model year).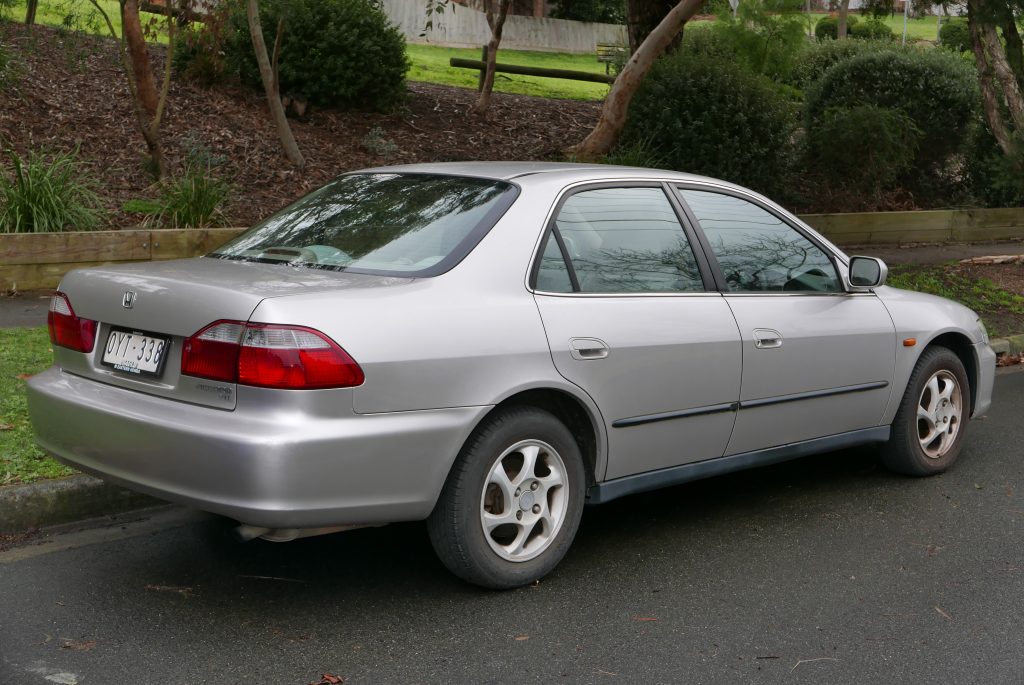 Honda Accord (1985–1989) – "Pure Water"
This Honda Accord had a production run that spanned from 1985 – 1989. In Nigeria, it was It was given the nickname "Pure water".
It's a front-engined front-wheel drive car and came as either a saloon or estate. There are many power levels available, ranging from a 87 BHP 1.6L Inline 4 petrol engine to a 135 BHP 2L Inline 4 petrol engine.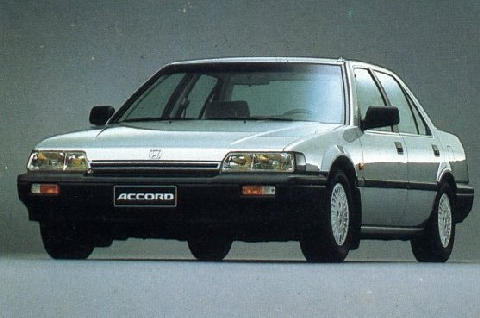 BMW- Big Man Wahala
The car brand BMW stands for Bayerische Motoren Werke. In some parts of the world, from its acronym, it has been dubbed "Be My Wife". Some people also call it Big Man Wahala here in Nigeria. The "Big Man Wahala" nickname is probably due to how expensive it costs to maintain.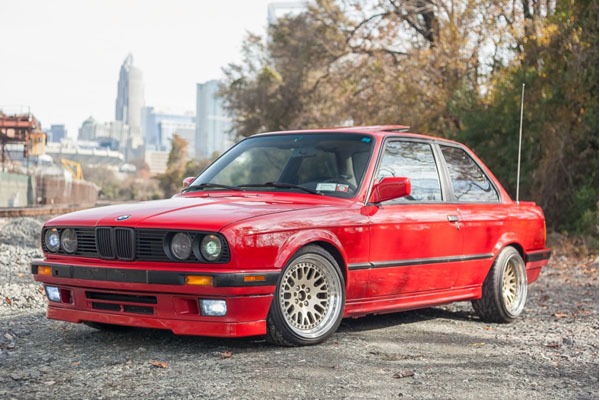 Mercedes-Benz 911 Bus – Molue:
The modified Mercedes Benz 911 and Bedford vehicles were the most notorious means of mass transport in Lagos and were termed 'Molue'.
The word 'Molue' is rumored to have been coined from the word 'Maul,' which means to treat roughly. It is mainly used for mass transportation, and a crowd is always in a hurry to fill the bus, hence the nickname.
ALSO READ: FG moves to rescue ailing auto firms, others
Toyota Camry 1995 – Orobo:
The Toyota Camry 1995 model looked fat compared to the other car models in vogue then; therefore, Nigerians gave it a name they saw fitting, 'Orobo.' Orobo means to be fat.
Toyota Camry 1999 – The Pencil:
The origin of this nickname is easily traceable. Compared with the 'fat' 1995 model, the Toyota Camry 1999 model was slim. Hence, Nigerians named it 'The Pencil.'
Volvo 200/700 Series Wagon – Coffin:
The Volvo 200/700 Series Wagon owes its nickname 'Coffin' to its long-nosed look and the fact that it was the main car used to transport coffins by Nigerians. The Volvo 200/700 series wagons are known for their ruggedness.
1997 Honda Accord US Spec – Baby Boy:
The 1997 Honda Accord was available as a four-door sedan or a two-door coupe.
This got its name from the 2001 movie Baby Boy because it was the main character, Tyrese Gibson, car. It was popular in the 2000s.
BMW 3 Series (1998 – 2006) – COJA:
The All African games (8th edition) were held in Nigeria in 2003, and the official car brand was BMW. The event name was COJA which is short for Commite' d'Organisation de Jeux Africaine. Trust Nigerians not to let this pass just like that as they named the car 'COJA.'
Honda Accord 2003-2005 – End of Discussion:
The Honda Accord 2003-2005 promotion advert, which had the catchphrase 'The new Honda Accord, End of discussion,' resulted in the car being famously known as 'End of Discussion.'
ALSO READ: UPDATED: Comprehensive Guide on Road Signs in Nigeria (2022)
Honda Accord (2006-2007, Updated) – Discussion Continues:
As the successor of the car brand 'End of Discussion,' it is only fitting that this continues from where it stopped, hence, 'Discussion Continues.'
Toyota Camry (2007 – 2011) – Muscle:
The 2007 Toyota Camry was a hit in Nigeria. The car featured well-defined bulging curves on the exterior.
Although it is popularly known as Muscle, it also has nicknames like 'Spider' and 'Voltron.' The muscular design is why Nigerians call it Muscle.
Honda Accord (2009 – 2012) – Evil Spirit:
The Honda Accord (2009 – 2012) is referred to as Evil Sprit by Nigerians due to its somewhat terrifying demeanor mostly because of its
headlamps design.
SUVs – Jeep:
Most Nigerian wrongly refer to all big cars as jeeps and big cars are mostly SUVs. Although there is an American Automobile manufacturing company known as Jeep that produces 4×4 sport utility vehicles like the Wrangler, Cherokee, etc.
Transporter – Danfo:
Danfo refers to most commercial buses these days. It was initially used to refer to the first Volkswagen transporter van rolled off the production line in Germany.
What other car nicknames do you know?
Other Popular Cars Nicknames in Nigeria
| | | |
| --- | --- | --- |
| No | Model | Nickname |
| 1 | Toyota Camry 1991-1996 | Orobo |
| 2 | Toyota Camry 1997-2001 | Tiny Light / Drop Light / Pencil Light/ I-don-get-job / Millennium |
| 3 | Toyota Camry 2002 -2006 | Big Daddy / Big for Nothing |
| 4 | Toyota Camry 2007 – 2011 | Muscle / Spider |
| 5 | Toyota Corolla 1996 | First lady |
| 6 | Toyota Avalon | Long John |
| 7 | Toyota Highlander | Carton Wagon |
| 8 | Honda Accord 1986 – 1989 | Pure Water |
| 9 | Honda Accord 1989 – 1993 | Halla |
| 10 | Honda Accord 1993 – 1997 | Bulldog / Bullet |
| 11 | Honda Accord 1997 – 2002 | Baby Boy / Hennessey |
| 12 | Honda Accord 2002 – 2007 | End of Discussion/EOD |
| 13 | Honda Accord 2006/2007 | Discussion Continues |
| 14 | Honda Accord 2007 – 2012 | Evil Spirit / Shut up |
| 15 | Honda Accord 2012 – 2017 | Anaconda |
| 16 | Honda Civic 1996 | Thank you Daddy |
| 17 | Peugeot 407 | Jet |
| 18 | Volkswagen Beetle | Ijapa/Tortoise |
| 19 | Mercedes Benz 200 1980 | Regular Benz |
| 20 | Mercedes Benz 190E | Baby Benz |
| 21 | Mercedes Benz 200E 1982 | Vboot |
| 22 | 1985 Mercedes-Benz 300SEL | Shagari |
| 23 | 1993 Mercedes-Benz S500 | Beast |
| 24 | 2000 Mercedes-Benz S500 ' | Smiley |
| 25 | BMW 3 series | COJA |
| 26 | Volvo 700 series | Coffin |
| 27 | Any SUV | Jeep |