Carloha Nigeria, a global automobile company that specialises in sales and services of quality used vehicles, has officially partnered with HD Autos, to open a new automobile shop in Lekki, Lagos.
Located close to the popular Mega Chicken restaurant on the highbrow Lekki-Epe Expressway, the shop is loaded with high end automobiles.
This strategic expansion move by Carloha Nigeria will significantly strengthen its presence in the thriving automotive market of Nigeria.
Mr. Henry George, Managing Director, HD Autos, stated during the opening ceremony which held on Saturday, July 8, 2023, that "Our state-of-the-art facilities, skilled team, and comprehensive after-sales service are all geared towards enhancing customer experience and building trust that extends beyond the initial purchase. With HD Autos and Carloha Nigeria working hand in hand, we are confident that our customers will not only drive exceptional vehicles but also become a part of a closely-knit automotive family.
"As we embark on this journey together, we recognize the challenges and opportunities that lie ahead. We promise to remain steadfast in our commitment to continuous improvement, sustainability, and adaptability to the changing market dynamics. With our combined expertise, we are confident in our ability to overcome challenges and soar to new heights."
While declaring open the auto shop, HRH, Otonye Efebo, Executive Chairman, AA Rescue, reiterated his confidence in the person of the MD of HD Autos, and committed the business to Almighty God.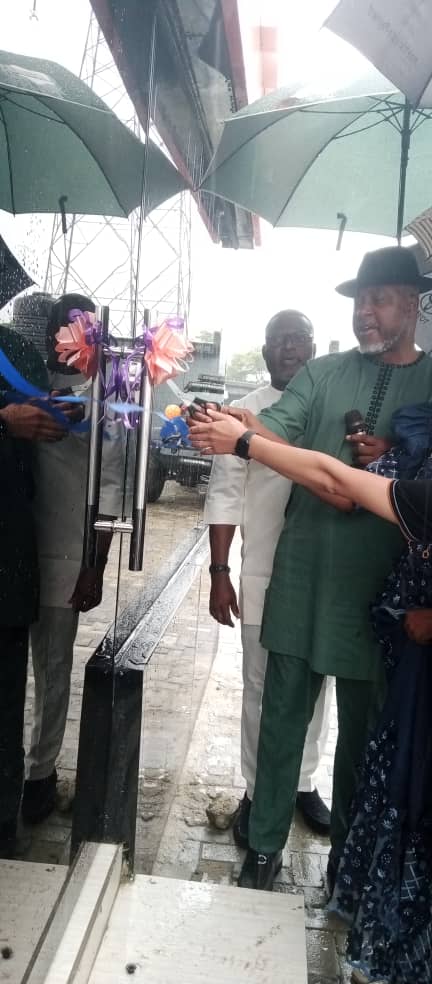 Also speaking, the Director of Sales, Carloha Nigeria, Mr. Joseph Omokhapue, said Carloha Nigeria is well positioned to satisfy discerning vehicle patrons in Nigeria.
With a commitment to excellence, customer satisfaction, and innovation, Carloha Nigeria has earned a reputation for being a trusted partner in the automotive market.
The showroom boasts a wide range of options, including Sedans, Luxury SUVs, Crossovers, and more, catering to various preferences and lifestyles.
Partnering with HD Motors brings together the expertise and reputation of two industry players. HD Motors is renowned for its commitment to providing top-notch vehicles that embody style, performance, and cutting-edge technology. This collaboration aims to offer customers an extensive range of high-quality vehicles from renowned brands, ensuring a seamless buying experience with exceptional after-sales service.
"We are thrilled to unveil our new vehicle shop in Lekki and announce our partnership with HD Motors," said Mr. Mathew Enuoma Aje, the Marketing Manager of Carloha Nigeria. "With this expansion, we aim to bring convenience and excellence closer to our customers in Lekki and surrounding areas. Our collaboration with HD Motors further strengthens our commitment to delivering exceptional vehicles and services that exceed customer expectations."
The shop will also offer attractive financing options, making it easier for customers to drive home in their preferred vehicles.
The shop opening was witnessed by top dignitaries including the Managing Director of Carloha Nigeria, Mr. Shola Adigun, an experienced Auto Sales Man.
Carloha Nigeria invites everyone to visit their new vehicle shop at Lekki and experience the excitement. For more information about Carloha Nigeria and the new vehicle shop at Lekki, please visit www.carlohanigeria.com