As the Lagos Blue Rail Line kicks off commercial operations today, it has been observed that the fares charged by Lagos State Metropolitan Area Transport Authority (LAMATA) is more than the fare charged by commercial buses operating on that axis.
According to the rates made public by LAMATA, it will cost train passengers N750 to commute from Mile 2 to Marina, while it will cost N500 to move from Mile 2 to National Theatre. It will also cost N500 to move from National Theatre to Marina.
However, Transport Day checks shows that passengers are currently paying less to move by commercial buses on this axis. For instance, it will cost only about N300 to move by bus from Mile 2 to National Theatre, as against the N500 charged by LAMATA.
This development has been seen as an abnormally, as worldwide, the cost of rail transportation is always cheaper than road transportation. Railway transportation is always the cheapest as it is seen as the last resort to the common man.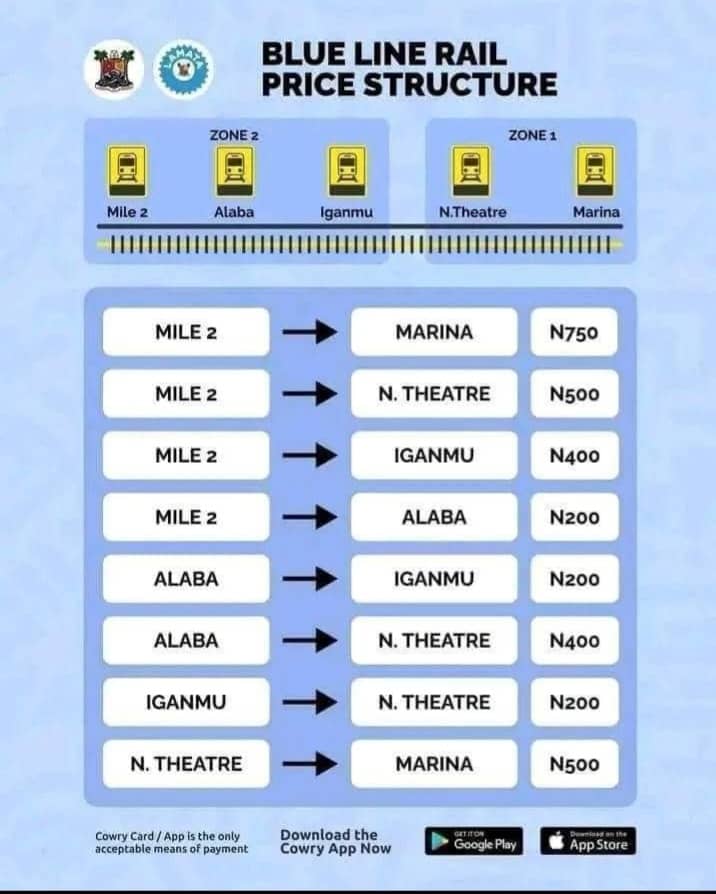 However, it has been argued that the railway line is faster and more convenient to travel in.
The Managing Director of LAMATA, Mrs. Abimbola Akinajo, said from Tuesday, September 5, partial passenger operations will start from 6:30am to 10am, for morning peak; and for afternoon peak, from 4pm to 9:30pm.
These operations, according to Akinajo, will start with 12 trips for two weeks, which will later be increased up to 76 trips per day.