…CRFFN Cannot Succeed If Present Structure Is Sustained
Dr. Kayode Farinto is the acting National President of the oldest freight forwarding association in Nigeria-the Association of Nigeria Licenced Customs Agents (ANLCA).
A licensed customs broker and a freight forwarder, he is the CEO of Wealthy Honey Investment Nigeria Limited and holds a Ph.D. in History and International Relations.
He is an international trainer, hotelier and resource person on West Africa Maritime industry.
He hosted Transport Day team recently in his Apapa, Lagos office, and answered some questions about the industry.
ANLCA has been battling internal crisis for many years. What do you think is the way forward to resolve the issues?
The way forward is for the AGM that we are calling. The AGM will comprise of the licensed owners and the owners of the association. Nobody owns ANLCA, my agency is just a member of ANLCA. The only solution is for everybody to gather in the AGM and we will look at the problems.
The problem of ANLCA has been the issue of some trying to take over the executive functions just because we have some lapses in our constitution, that actually assigned some of these roles to them. The only solution to solve this problem permanently is for the AGM, to come together, look at the problems we are having and proffer final solutions to it. This is because we have tried court cases, they took us to court, we won, despite that, there is no peace.
The only thing is for the owners of the association to come together and say that, going forward, this is the way we are going to have it- this will be the role of the board, this will be the role of the NECOM. We need to extricate some of the roles given to the board in line with CAMA 2020 as amended. That is the only solution to the crisis.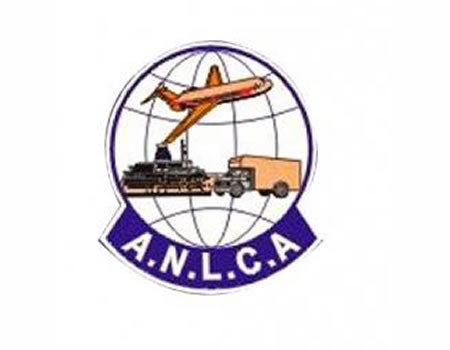 Now, we have a new government coming in place, what agenda will you as a stakeholder in the industry set for them?
We have too many agenda for this government, we have said it. I will just hammer on four. The first one is that we need to reorganize the economic policies of this country; we do not have consistent policies. We have a situation where CBN wakes up tomorrow and encroaches on the role of the Nigerian Customs Service. This must be separated, the role of Customs is different from the role of CBN. CBN does not have any responsibilities involving herself with fiscal policy. The government that is in place now must make sure this is defined- CBN, do not go beyond your monetary policy, and leave fiscal policy for the Federal Ministry of Finance, which by extension will be implemented by the Nigerian Customs. That is the first thing, if we do that, we will have sanity in the economy.
The other one is for us to have a management of the Nigerian Customs Service that is well versatile and piloted by a proper office, not this aberration we have. We have a situation now where the Head of Customs is a Military man who doesn't know the intrigues, the politics as regards trade facilitation in Nigeria, he is only interested in revenue generation. That is why the psyche of everybody in the industry has been militiarised.
Another one, they need to look into policies that they are implementing vis a vis the issue of importation of vehicles. The government need to review down the policy of the maximum age to import vehicles, from 12 years to 15 years.
Above all, there must be a connect with everybody in the maritime industry and the Presidency, which is lacking. The last time we had that was during the era of Jonathan, where an office was created called SSA to the President on Maritime Affairs. The new government should create this office so that they will be able to have firsthand information regarding what happens with Customs, Dockworkers to even transporters in the maritime industry and where there is a need for government to come up with decisive actions, you will see the government acting.
There are more offices that must be created to bridge the gap between the stakeholders in the industry and the President, so that as you are formulating policies, you are able to implement them and before the policies are implemented, you have the feelers, take the feedback so that as you are formulating the policies, the implementation won't be a problem.
There is also need above all, to balkanize our Ministry of Transportation, it is too big. There are things we can do in line with the blue economy, we should bulkanise the ministry of transportation, create a ministry of maritime affairs where NIWA can come in place and other parastatals can now be created. It is a win-win for the government, more revenue will be generated, you will be able to create more employment for the youth, and also you will monitor the maritime industry. Talking about the policies, when there is IMO day, people will only be giving lecture, no implementation.
If these five points can be looked into by the Nigerian government, I believe that our maritime industry will be better for it.
Why do you think specifically that the age limit for imported vehicles should be moved from 12 to 15 year?
If you look at it since when that policy was implemented over 7 years ago, what was Naira then? What was the purchasing power then? If you look at a 15 years old vehicle, a 2009 Highlander, how many Nigerians can afford it? A 2009 highlander now goes for over 10 million Naira. You must put the interest of the masses at heart. If you are reviewing that policy, it should be able to accommodate the down trodden, our youths, who are now buying vehicles for Uber. If you want to implement this 12 year policy, vehicles will not be affordable to Nigerians. There is a need for the government to do that. It is very important.
What is your view about the performance of Web Fountain?
Web Fountain came and did her best. It was later we got to know that most of the blame we were apportioning to Web fountain, it is not their fault, it was the fault of Nigeria Customs Service. Whether we like it or not, Web Fountain has handed over partially to Nigerian Customs Service. Let us see what Nigerian Customs Service will do in the area of epileptic server, downtime, in the next four months. Web Fountain came, added value, even though they had challenges here and there, we can't take away the fact that they are adding value.
What is the relationship between ANLCA and other similar associations in the industry?
We have very good, cordial, symbiotic relationship with other freight forwarding associations.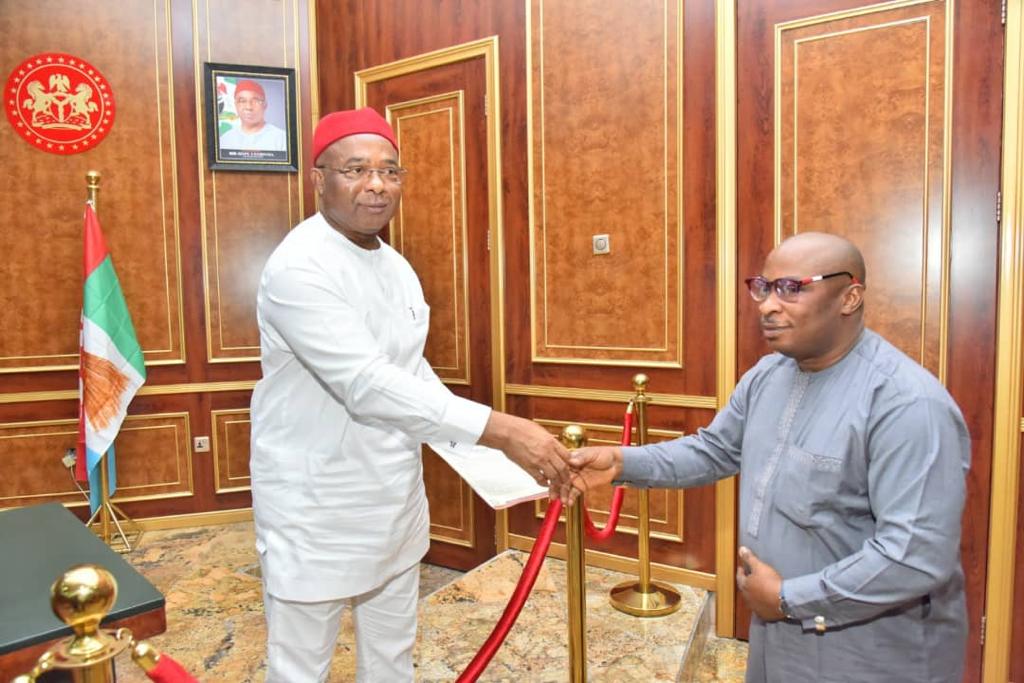 The current government is on its way out, if you were to assess them, what would you say?
I would only say that this government has succeeded in improving on the export end of the federal government and that there are many areas that were abandoned. There are many challenges that this government failed- it is a government that never listens. I look at Nigeria as a vehicle that is being driven by a man with one ear, who only listens when he wants to listen. Well, he has done his 8 years, even though his 8 years is not too good.
This government has tried in the area of exportation, also in the area of importation of rice, the level of importation of rice has dropped in view of the fact that our local producers have added value and increased output and productivity. Talking about the fact that overhead costs is still very prominent and the cost of clearing is still very expensive, government was unable to address these problems and that is not too good. That is why we have a situation where some of our cargoes are being taken to neighboring countries.
I know that in CRFFN (Council for the Regulation of Freight Forwarding in Nigeria), there are also some issues there. As someone with so much experience in this industry, what would be your candid advice on the way to resolve that continuous controversy surrounding that council?
That council will continue to have controversy except we take that council out of government. That council is meant for freight forwarders but now, it has been hijacked by government. It cannot have more value than what it is doing now, except it is removed from government agencies. It is being used now as a government agency. The council is designed for freight forwarders, to empower, train and monitor freight forwarders. The moment the government saw how powerful the council will be vis a vis the collection of POF, it has been hijacked.
Among 32 members of the governing council, the government is appointing over 17. So if there are issues that we need to debate or needs to be voted for, we are already short changed. So, until this council is removed as a government agency, there will not be anything much this council can do except POF, and the POF is going to the federation account directly, it is not going to anybody. The contractor that is supervising the collection of POF was brought by the federal government. So, you can see that the government is only interested in revenue generation, anywhere they can amass money. That is not what the council was made for.
That is why I appreciate one of our senior colleagues who is in court to determine what the CRFFN is supposed to be, is it a government agency or our agency. I think the case is in Appeal court, so let's wait for that.
The current cashless situation in the country, how is it affecting your operations?
It is a no go area. It paralyzed the activities of the port. I won't say more than that. It paralyzed the ports because 40% of our spending in the port needs cash.
Why is that?
Aside the fact that you have paid your duty and terminal which can be done online, if you want to hire a transporter, you pay them in cash, there are other issues you need cash for. So it really paralyzed the port and it is not making cargo to flow, but now it has been reviewed, we just hope that it will be better.
The advantage of it is that it is making us to start thinking of going cashless going forward, it reduces our spending. If they come to you and say they want to collect money, there is no money, where is the cash? It has its advantages and disadvantages.
How will you rate the performance of terminal operators so far?
I am one of those that said that rating the performance of terminal operators should not be done collectively; it should be done based on the ports and their arrangements with government.
We have two types of them, we have one on Build, Operate and Transfer like the PTML. PTML has done well and we have the concessionaires. Among the concessionaires, how many of them have done well? Maybe PMT has added value by importing new handling equipment. SIFAX, an indigenous company has really added value, it was SIFAX that brought in RTG, and other equipment.
You can only rate the port concessionaires on port by port evaluation. It is not possible for us to just rate them collectively, a lot of them have added value, a lot of them need their contracts to be reviewed, while some of them, if I was the Minister, I will just terminate their contract because they are not adding value.
What are your aspirations concerning ANLCA?
I have been the vice president of ANLCA and the acting president. The only office I have not occupied is the Presidency per say. If God wishes, I wish to be the president of ANLCA to add value.
We are having our AGM soon. The AGM decides where and when we are going to have our elections. We will rollout campaign and start, if elected, fine and if not, I am still the CEO of my office.
Beside freight forwarding, what other interests do you have?
I have too many interests. I am an hotelier, I have a hotel in Ikorodu, this is the third year it has been running. I was doing Television presentation before, on news and events in the maritime industry and I was a journalist.
I also import, I used to sell vehicles, but now I have stopped, except on request, but for now I sell trucks. I am a man of too many interests so I have diversified, but currently, it is the hotel I am concentrating on. Maybe in the next few months, we will go international because Wealthy Honey has been given approval to operate in European countries.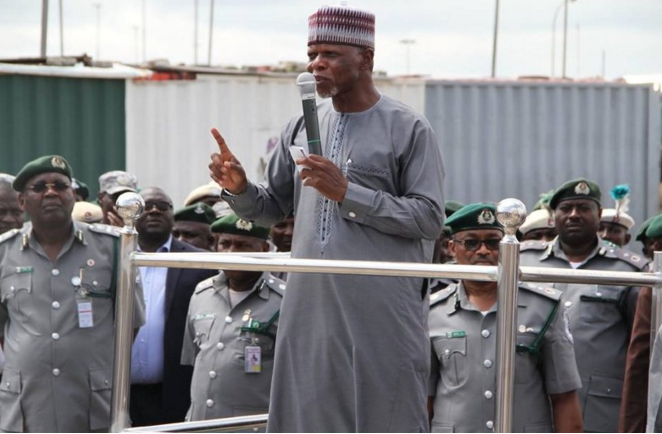 How do you relax when you want to relax?
I like music, I am a saxophonist. So, I like relaxing with music and reading books. Also, I like watching films. Once there is pressure, I just go on Netflix to watch a movie. Watching a movie is the best way I relax.