An anti-corruption group, SecureWorld and Liberty Initiative for Peace has advised the Economic and Financial Crimes Commission to arrest and probe the outgoing Minister of Aviation, Senator Hadi Sirika for alleged corruption surrounding the establishment of the national carrier.
The petition, which was addressed to the EFCC Chairman, Abdulrasheed Bawa, was signed by the Executive Director of SELIP, Mark Adebayo.
The letter read in part, "We are compelled to bring to your attention that the aircraft purportedly unveiled on Friday, May 26, 2023, by Minister Hadi Sirika, as the first flight of the national carrier, Nigeria Air, is still in active service of Ethiopia Airlines.
"We can confirm that the aircraft, a Boeing 737-800 with the registration number ET-APL, has since left the country this weekend for Turkey according to a check on the flight radar; it only transited Nigeria for the farce of a show put up by the minister.
"The flight landing in the country with Ethiopia Airlines' registration number means Nigeria Air has no Air Operator Certificate. No aircraft can be registered in Nigeria without the carrier having an AOC which means that the aircraft does not belong to Nigeria Air either as leased or owned equipment. So, Sirika should not be allowed to fool Nigerians," the group said in the petition."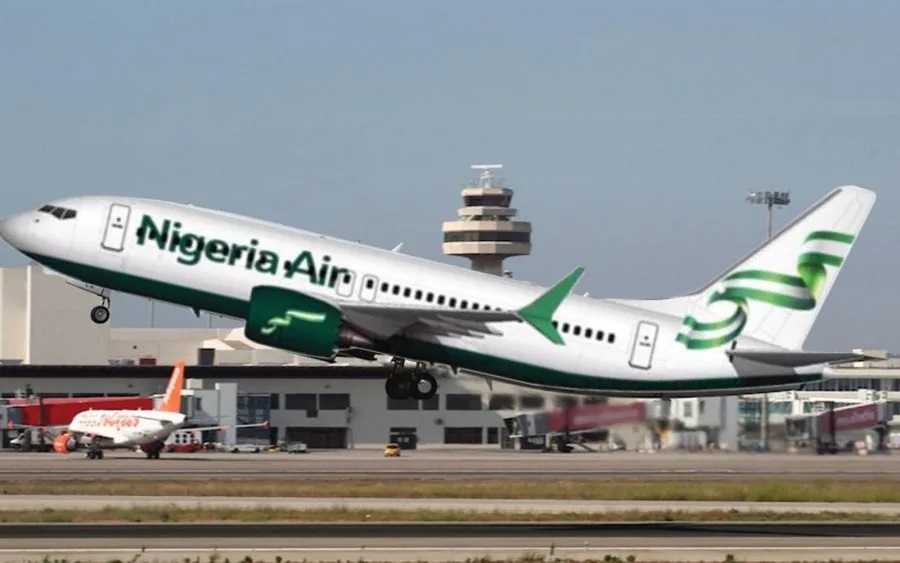 The group urged the anti-graft agency to make Sirika account for the sum of N15.9bn that has been committed so far to the project by the Federal Government, alleging that the desperation by the minister was geared towards covering up the misappropriation of funds and monumental fraud.
In a related development, domestic airlines under the umbrella of the Air Operators of Nigeria (AON), have berated Sirika, for his alleged undue pressure on the Nigerian Civil Aviation Authority (NCAA) to issue an Air Operators Certificate to Nigeria Air without following due process.
The carriers also accused the former minister of unilaterally plotting to establish Nigeria Air without involving the panel meant to work on the project.
The local carriers made this known in a statement issued by its spokesperson, Prof Obiora Okonkwo, on Sunday.
The statement said, "As indigenous operators, we are happy and grateful to the NCAA for saving us from this punishment by resisting the pressure from Minister Hadi Sirika to grant an AOC to Nigeria Air without going through the due process."
The association further said the project had been allegedly shrouded in secrecy since the Ministerial Committee on the Establishment of a National Carrier recommended that the national carrier be private sector-driven with minimal government involvement.
It added, "On further investigation, we discovered some mind burgling dangerous agenda to kill the entire indigenous operators and handover monopoly to Ethiopian Airlines in a dubious and fraudulent way against the economic interest of Nigeria, hence our court action supported by strong material evidence.
"For us, it is a patriotic action to save the Nigerian Government, people and economy from exploitation and to also protect the Nigerian aviation sector and our investments."